Cloth Doll Making » Mermaid doll » Head
Mermaid doll Head
The head is separated from the neck. Make the chin hard and sharp.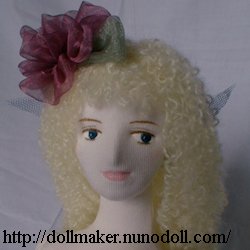 Base
Cut the pieces with 0.5 centimeter allowance.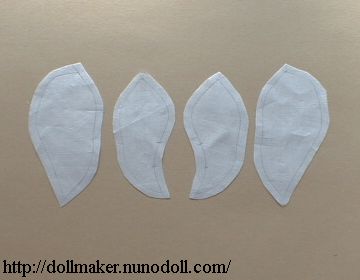 Sew up the front at the middle.
Sew the back except the opening.
Sew up around the face.
Turn inside out.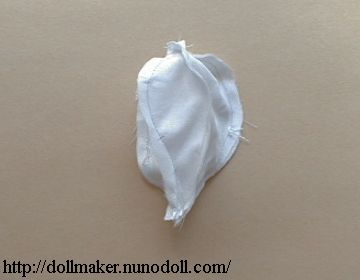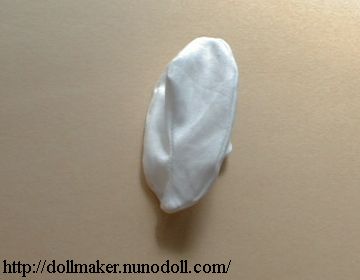 Stuff into the head with polyester fiberfill solidly.
Close the opening with ladder stitch.
Put glue on a 5cm wire and wrap it with a little cotton batting.
Then bend it. It's the nose bone.
Make lips with cotton and glue them on the face (details on Tall boy's lips).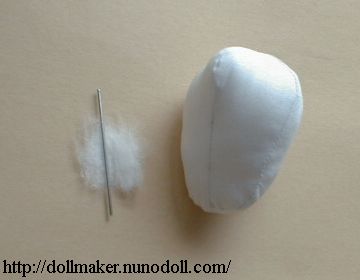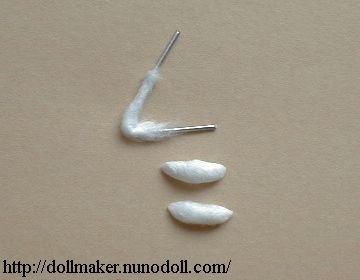 Put glue both ends of it, and stick them into the face.
Glue a small strip of cotton on the chin to cheek line to conceal crinkle.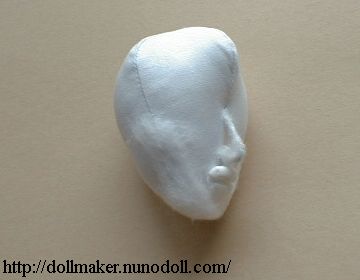 See also Kimono doll's head.
Cloth Doll Making
How to make dolls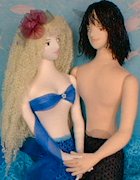 Mermaid doll making
Basic doll
Tall boy doll
1/2 girl doll
Kimono doll
Nekomimi doll
Life-size baby doll
Easy dolls
Anime dolls
Christmas dolls
Little wedding dolls
Stuffed toys
Privacy policy