Cloth Doll Making » Mermaid doll » Face
Mermaid doll Face
Details are in Tall boy's face.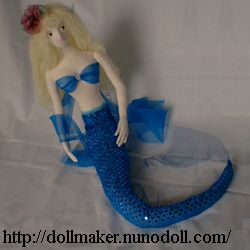 Skin
Sew "face skin" and "under skin" with stretch fabric.
Wrap the head with the under skin.
Stitch cloth to the base at the crown.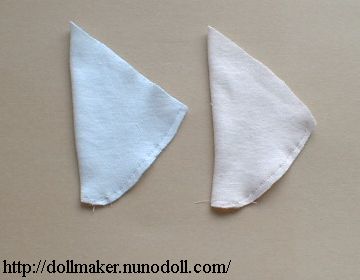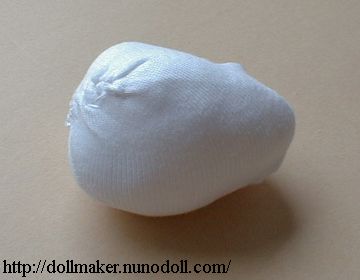 Wrap the head with the face skin.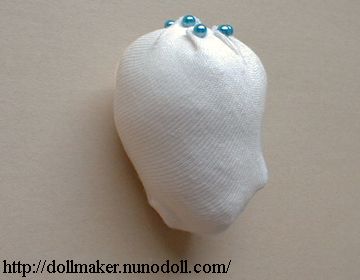 Features
Hollow the ends of eyes and lips with thick threads.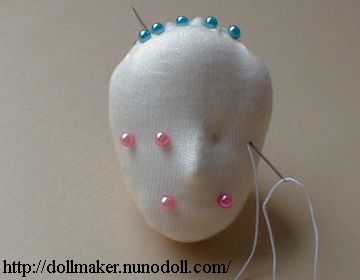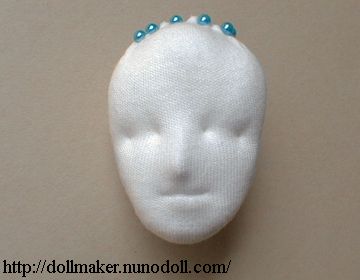 Paint eyes, brows and lips with colors.
Put rouge on the cheeks. Put eyeshadow if you like.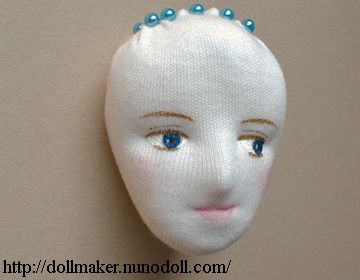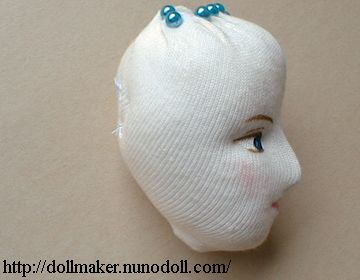 Stitch the crown to the base.
Cloth Doll Making
How to make dolls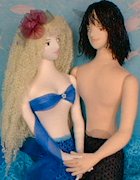 Mermaid doll making
Basic doll
Tall boy doll
1/2 girl doll
Kimono doll
Nekomimi doll
Life-size baby doll
Easy dolls
Anime dolls
Christmas dolls
Little wedding dolls
Stuffed toys
Privacy policy