Basic doll / Head
It is important to make the chin firm and hard.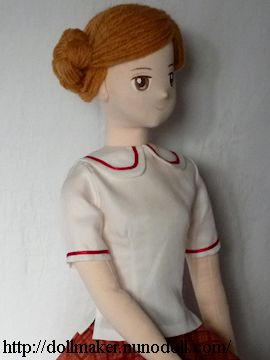 Base of head
Cut the pieces of head with 0.5 centimeter margin.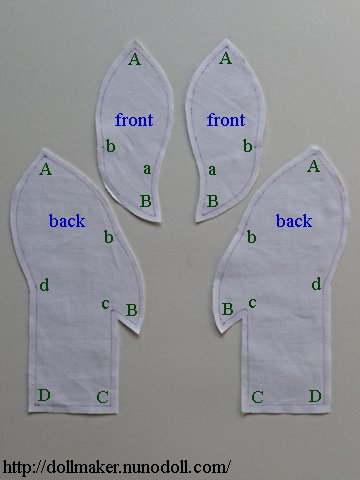 Sew up middle of the front (A-a-B).
Sew up middle of back (A-d-D) and the chin to neck (B-c-C).
Make notches on the margin of the throat (c).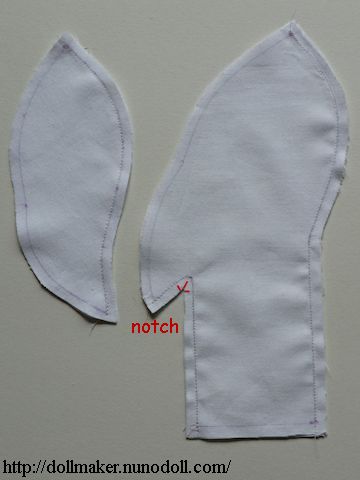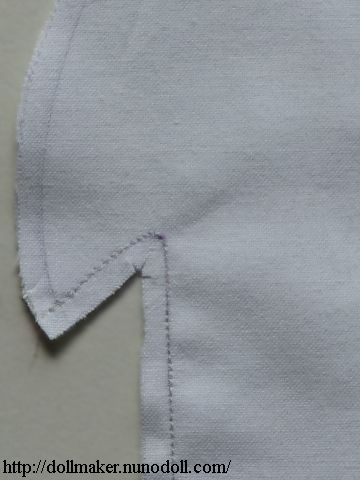 Sew up front and back around (A-b-B-b-A).
Turn inside out.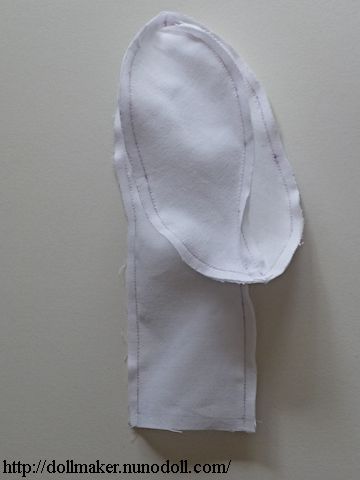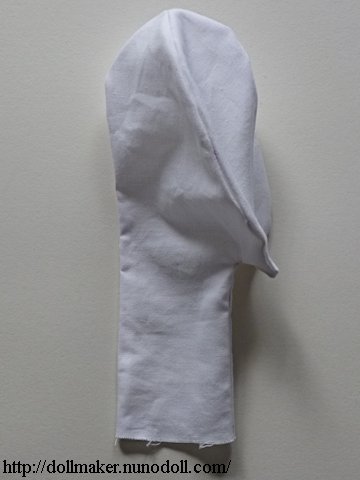 Filling
Stuff into the head with the polyester fiberfill through the opening of the neck.
Stuff the filling into corner solidly.
Not stuff into the neck.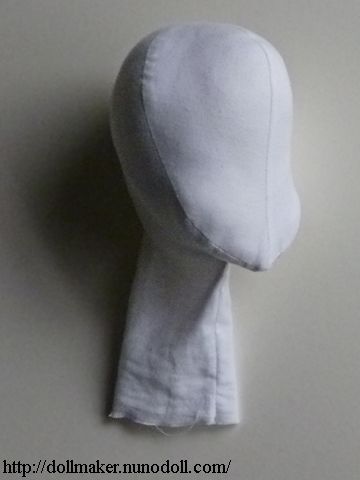 Make the neck
Put some glue on the cloth whose width is 10 centimeters.
Let it roll around a stick.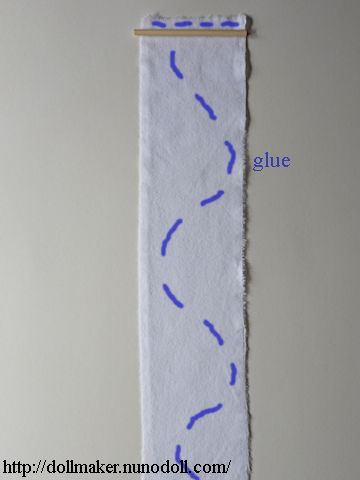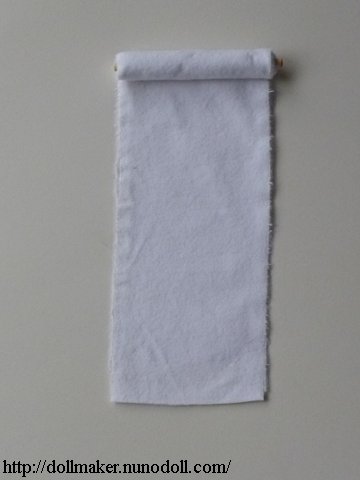 This is the base of neck.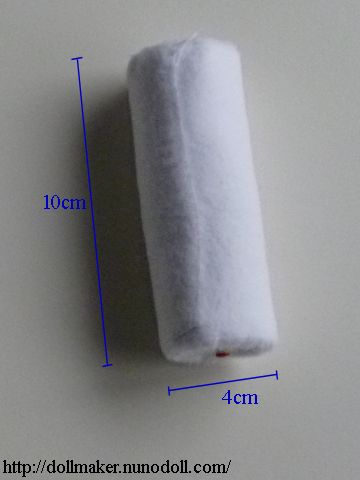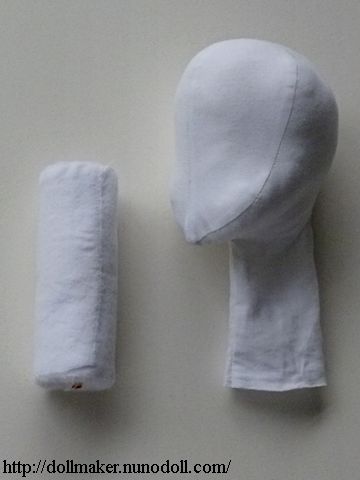 Insert the base into the head.
Stitch the head cloth to the base of the neck roughly.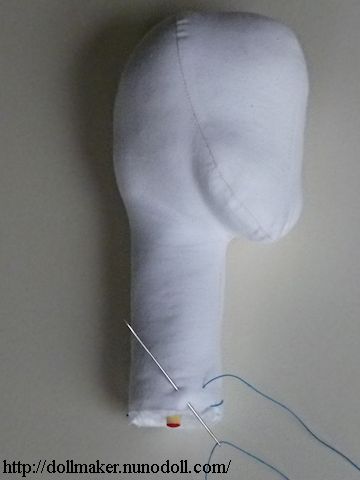 Put the nose
Cut applicator cotton.
Open a hole on the face. Insert the applicator with glue.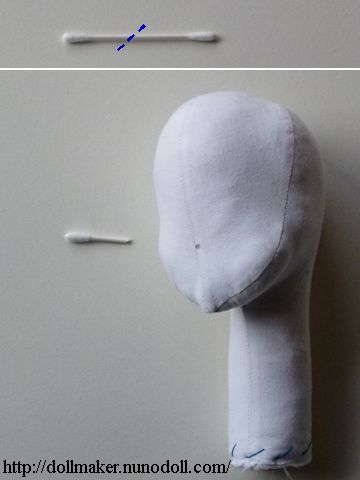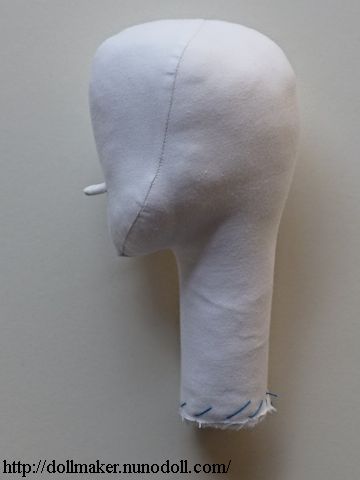 Skin cover
It needs 2 covers -- "skin" and "under skin".
Under skin is lighter color.
Fold each fabric.
The facial pattern doesn't contain seam allowance.
Add seam allowance of 0.5cm to the seam line. Top and bottom have no margin.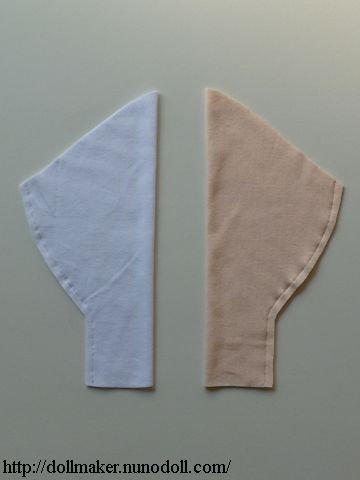 Turn inside out.
Wrap the base of head with the under skin.
Pull fabric and remove a sag.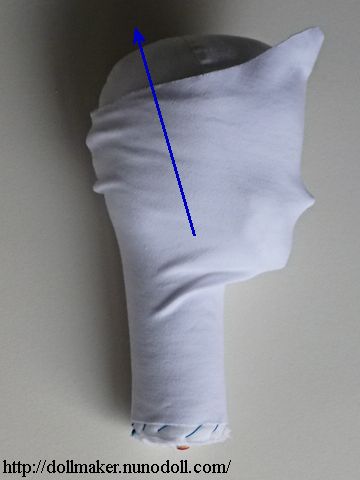 Fit the crown of the head and pin the hem.
Stitch the hem of under skin to the base of head with thick thread.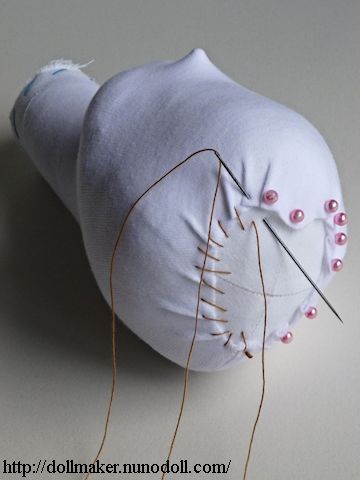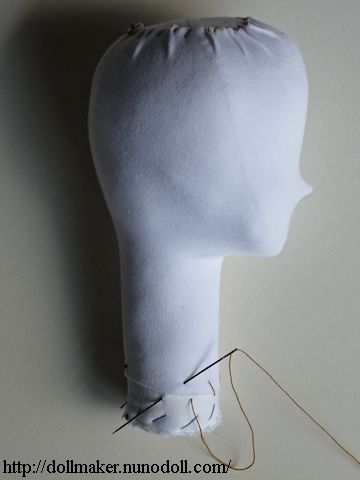 Wrap with the skin fabric, too. Don't stitch yet.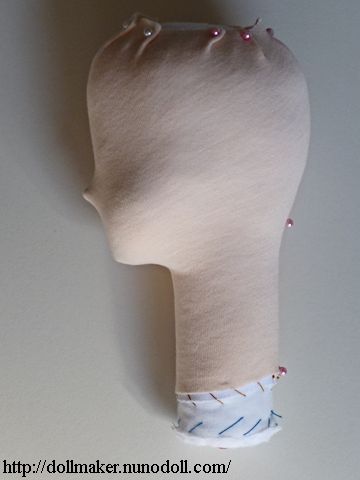 Cheek augmentation
If you mind the wrinkles of face-line, glue a little cotton batting on the seam.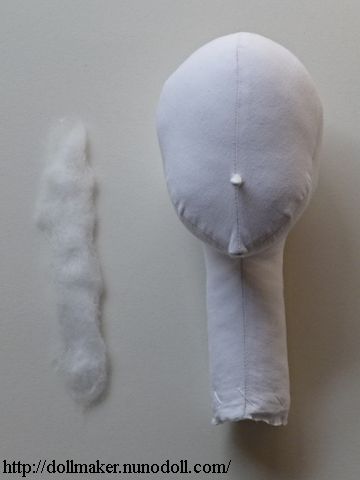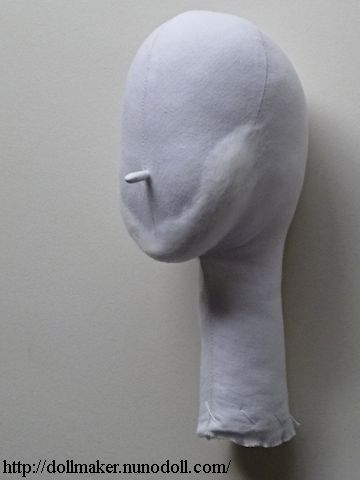 If you like full cheeks, glue soft cotton balls on the cheeks.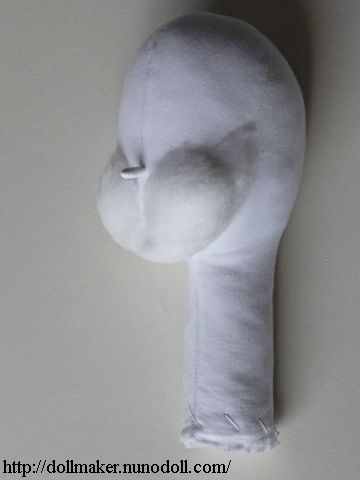 Which is full?