Baby angel
Little baby in white dress. 16 centimeters.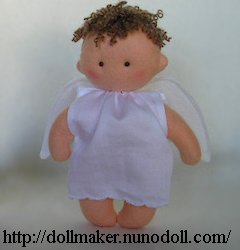 Materials
Felt for skin.
Felt for wings.
Polyester fiberfill.
Beads for eyes.
Yarn for hair.
Cloth for dress.
Baby
Simple body and square dress.
So easier than crawling baby.
Sew the parts and cut out.
Stuff them with fiberfill.
When you put a wire in the arms, refer to Mermaid baby.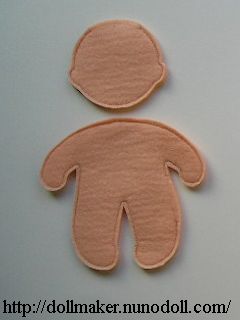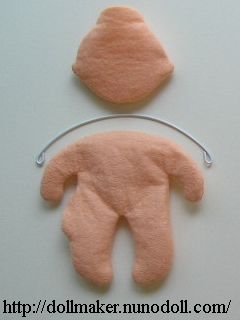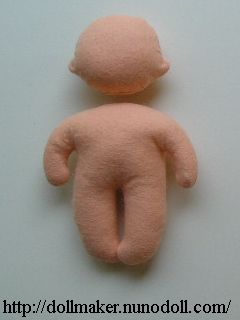 Sew 2 beads on the face.
Patch a bit of felt on the thread of the head.
Glue the hair of yarn.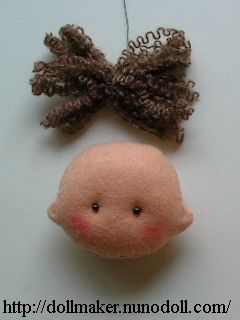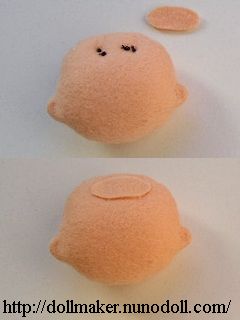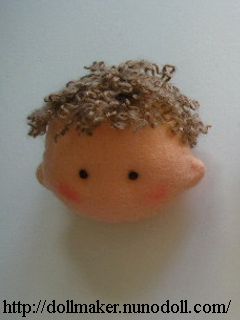 Clothes and wings
Cut white cloth in 2 squares. (10cm x 10cm)
Sew the shoulders and the sides.
Trim and scallop the hem.
Fold the seam allowance and stitch.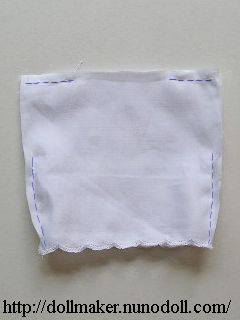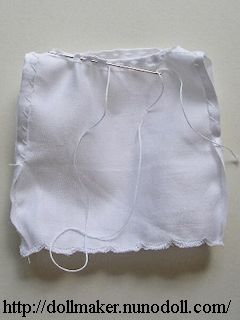 Put it on the body and gather the neckline.
Stitch the head to the body.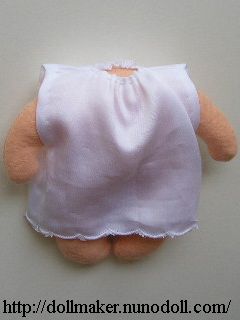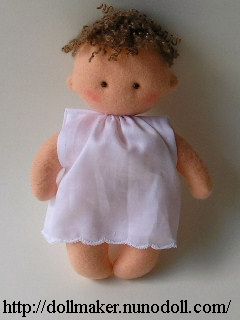 Stitch the wings on the back. I used the big wings.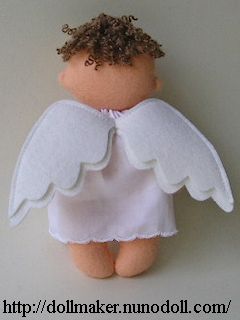 Make a ring and put it on the head.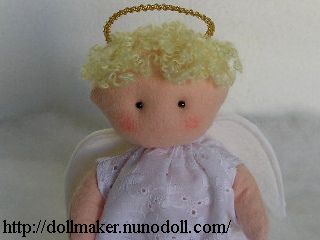 Angel babies
» Making of crawling baby