Cloth Doll Making » Christmas dolls » Mini Santa
Mini Santa Claus of felt
Tiny Santa Claus on the sleigh with 2 reindeer.
One reindeer is OK. Lots of reindeer are also good.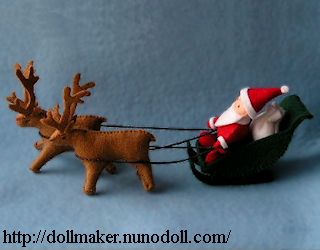 Materials and patterns
Felt, polyester fiberfill, cord.
Print pattern on A4 paper.
Santa making
Sitting Santa. 6cm in height.
Cut felt without seam allowance.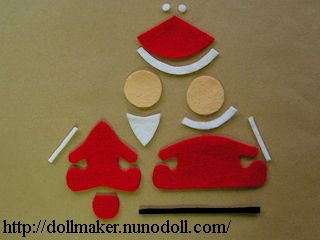 Sew up 2 pieces of the head from outside.
Stuff polyester fiberfill.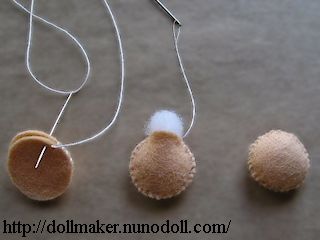 Sew the body.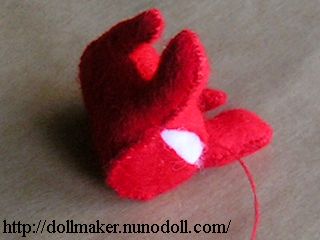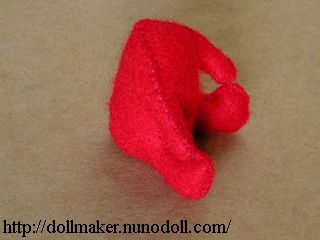 Put the head to the body.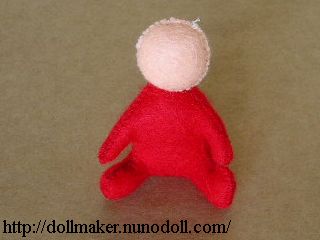 Sew the cap and stitch it on the head.
Paint the eyes with a felt-tip pen. You may sew beads.
Glue the collar and belt.
Glue the beard and other ornaments.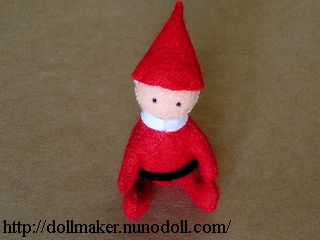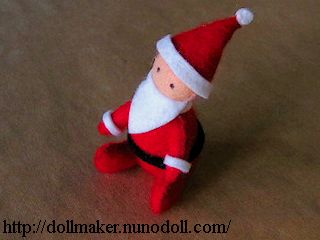 Mini Santa tutorial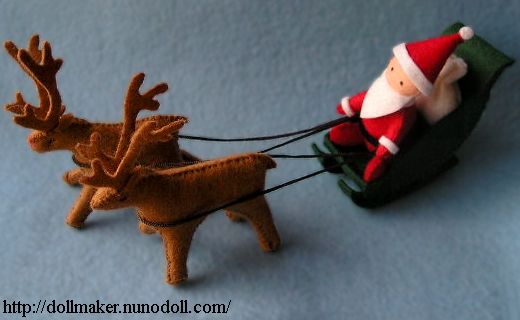 Cloth Doll Making
How to make dolls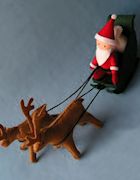 Christmas dolls
Basic doll
Nekomimi doll
Life-size baby doll
Tall boy doll
1/2 girl doll
Kimono doll
Mermaid merman
Anime dolls
Easy dolls
Little wedding dolls
Stuffed toys
Privacy policy