Cloth Doll Making » Christmas dolls » Slim Santa Claus
Slim Santa Claus doll
The basic method is the same as Tall boy doll.
45 centimeters in height.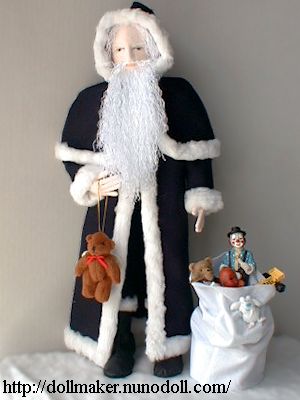 This is but an example for veteran dollmakers.
The illustrations are not detailed.
I hope you would modify or improve it.
Patterns
Patterns are 7 files.
Print them on A4 paper.
Head
» How to make an old man's face.
Composition
There are wires in arms and legs.
Refer to Kimono doll's arms and Tall boy's fingers too.
Hips and legs are jointed with a wire.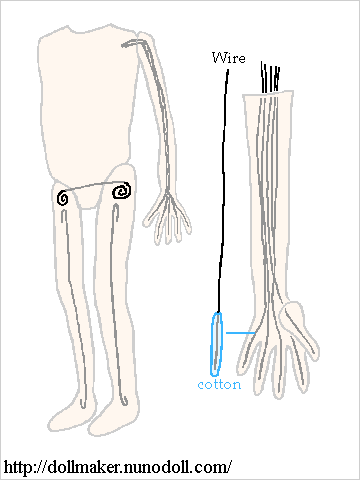 Clothes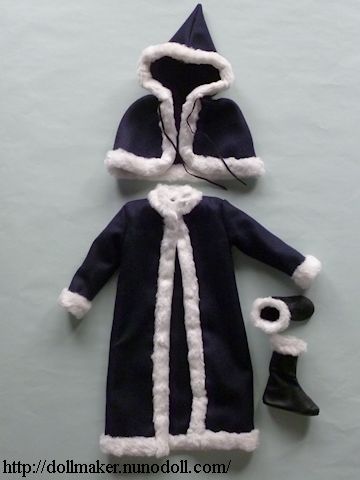 Coat, cape, pants and boots.
» Illustrations for clothes making.
Cloth Doll Making
How to make dolls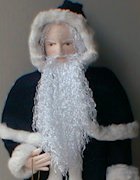 Christmas dolls
Basic doll
Nekomimi doll
Life-size baby doll
Tall boy doll
1/2 girl doll
Kimono doll
Mermaid merman
Anime dolls
Easy dolls
Little wedding dolls
Stuffed toys
Privacy policy