Cloth Doll Making » Christmas dolls » Mini Santa » Reindeer
Mini Santa / Reindeer
Reindeer for mini Santa. 8cm (from hoof to the top of antler).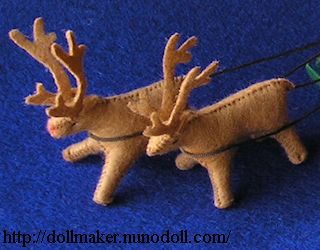 Reindeer making
Cut the material.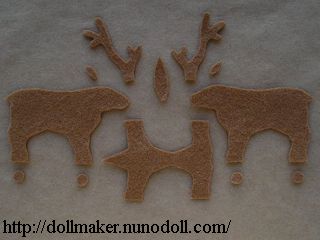 Sew the belly to the body.
Don't sew the bottom of the legs.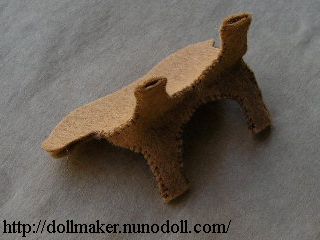 Glue the antler to the crown.
If you think the antler is too soft, put some glue on the section.
Sew the crown to the head.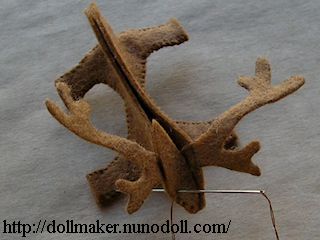 Stuff polyester fiberfill in it.
Glue the sole (hoof). You may sew it.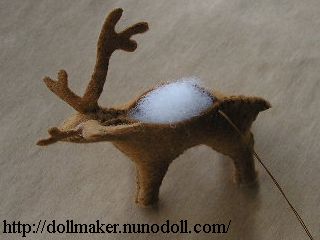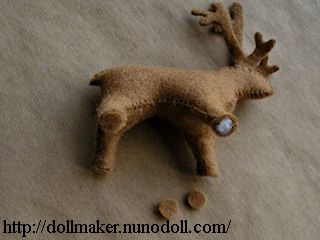 Paint eyes. Glue the ears.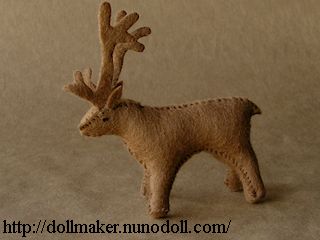 Mini Santa tutorial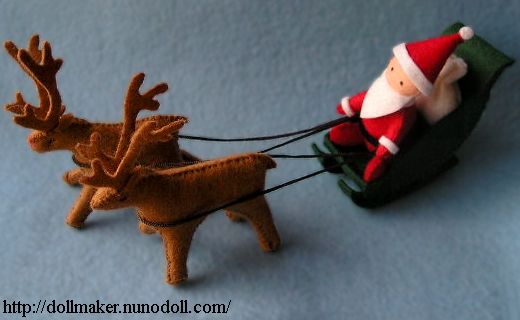 Cloth Doll Making
How to make dolls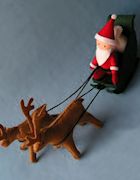 Christmas dolls
Basic doll
Nekomimi doll
Life-size baby doll
Tall boy doll
1/2 girl doll
Kimono doll
Mermaid merman
Anime dolls
Easy dolls
Little wedding dolls
Stuffed toys
Privacy policy