Boy doll / Face
To make the clear-cut face, a long needle is required.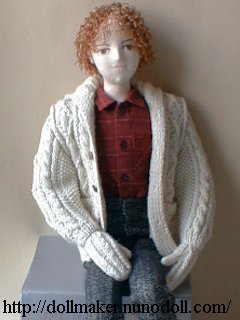 Hollow
Hollow the eyes and lips with thread. And the features will be defined.
Pin at the edges of eyes and lips.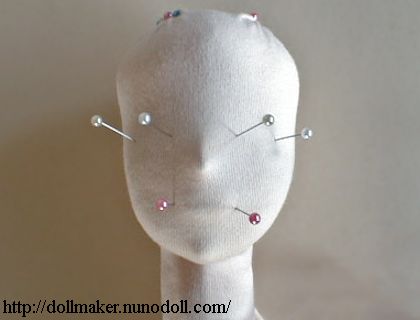 Pierce the needle from the edge of lips to the back of the head.
Remove the needle from the thread and push another end of this thread through the needle.
Needle at another edge of the lips.
Pull the thread from the back and fix it.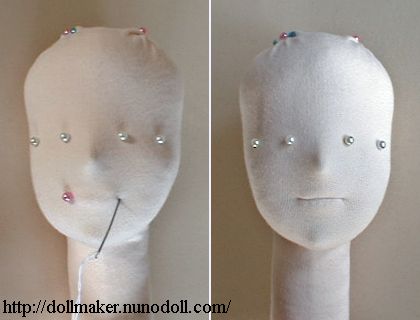 Of course, you can pierce the needle from back to front.
Similarly, make the hollow of eyes.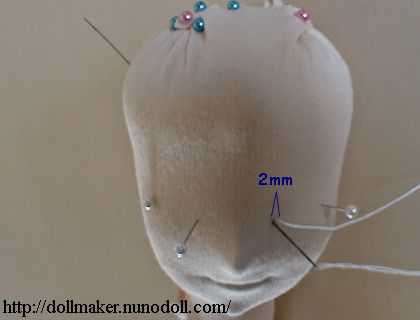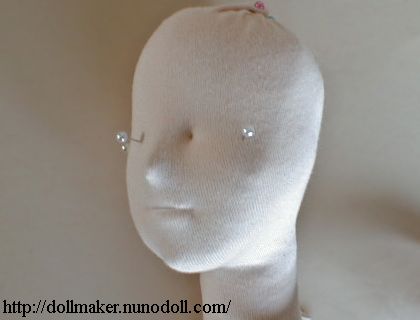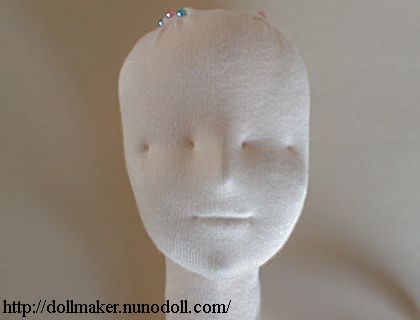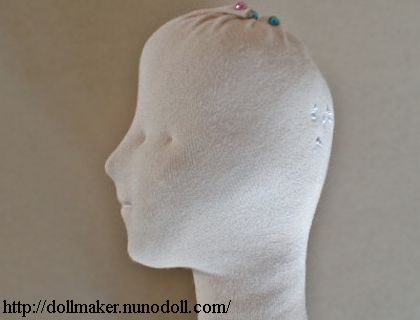 Paint
If you need, here are samples.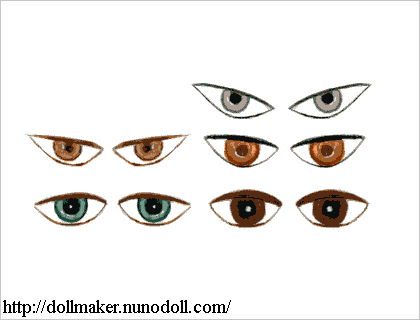 Draft out eyes and brows.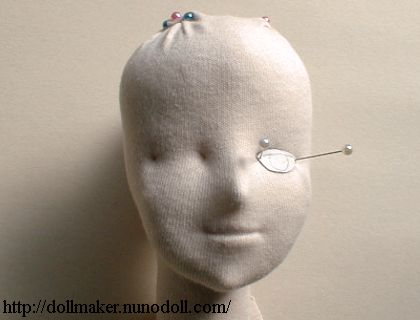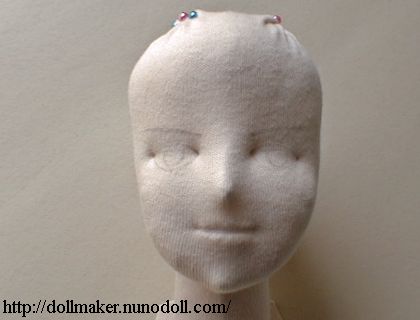 Paint lips and conceal the thread.
Paint eyes and brows.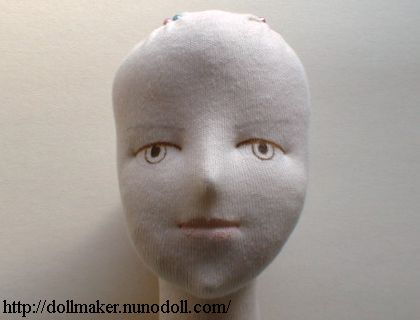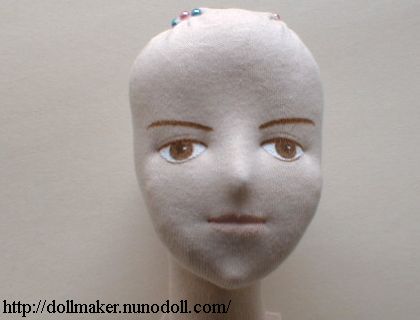 Finish
Cheek rouge and eye shadow make the face a look. Never go too far.
Stitch the hem of skin to the base.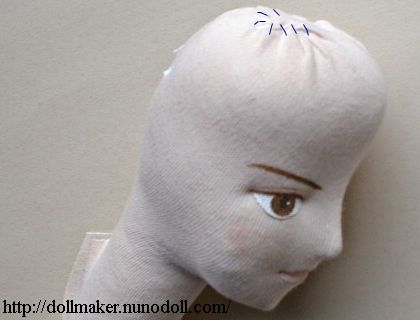 Lashes
Why not give him eyelash?
Material is long hair. Your own hair is OK. I use imitation hair of wig.
Push 3 hairs through the needle.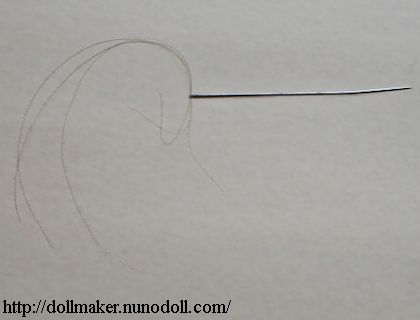 Needle from upper eyelid to the back.
Remove the needle. Hairs need much allowance of the both ends.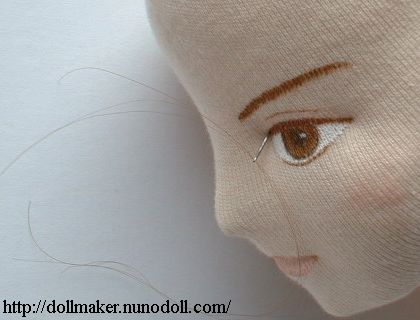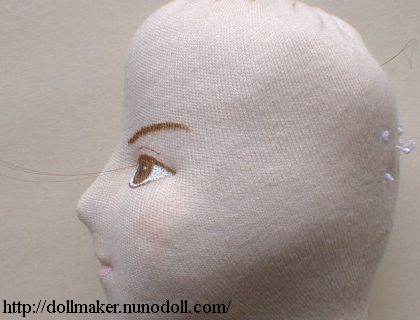 Needle other hairs near by.
Plant along all eyelid.
Stick the rest of hair on the head with much glue.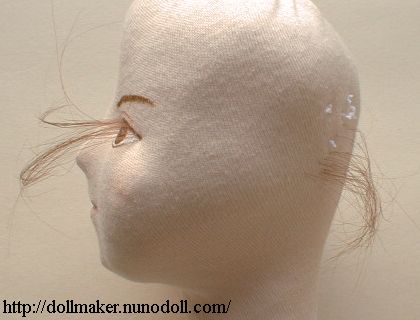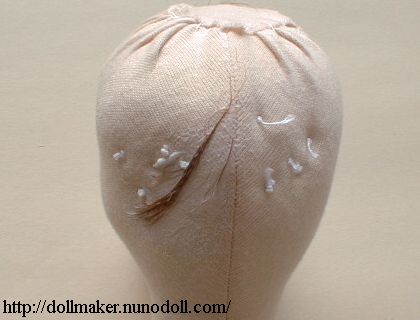 After glue dried, cut the lashes.