Santa Claus doll / Body
Make legs stout to let him stand.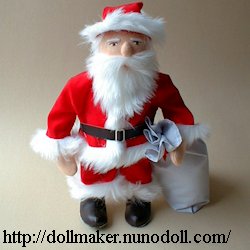 Bases
Draw outline on felt.
Sew up 2 sheets of felt.
Cut out with 0.5cm margin.
Turn inside out.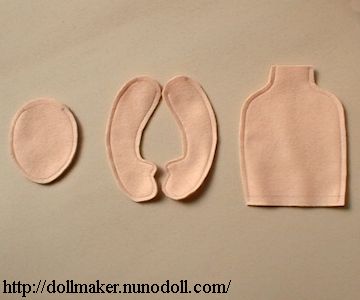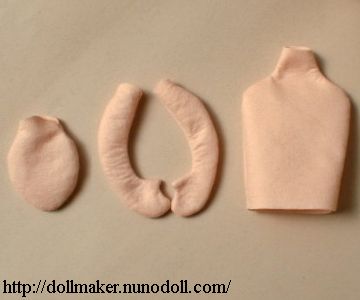 Face
Stuff with polyester fiberfill into the head.
Stitch the opening of the head with thick thread.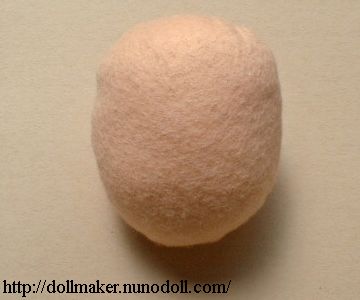 Make the nose. Sew the outline of nose.
Put a little polyester fiberfill in it and pull the thread.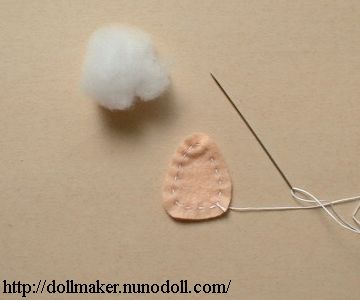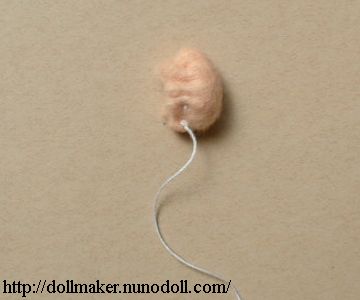 Stitch the nose onto the face.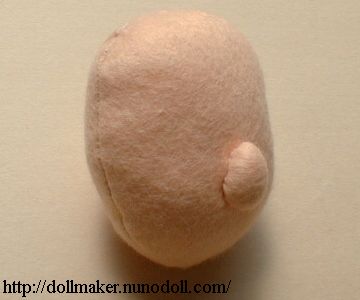 Paint eyes and mouth with acrylic.
Rouge the cheeks and nose.
Stitch brows with furry yarn 2 or 3 times.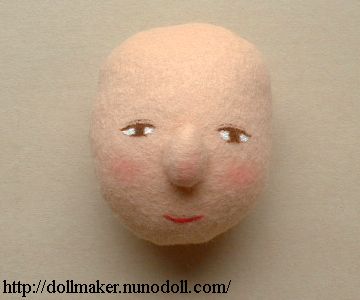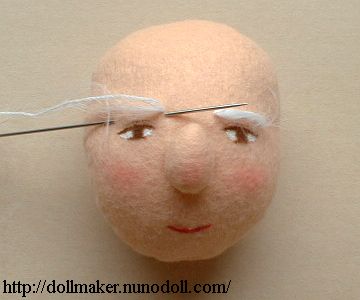 » Materials of brows and hair.
If you don't like painting, glue the eyes of leather.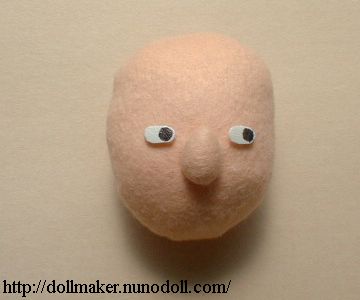 Body
Glue cotton batting around the core stick.
Insert it into the neck and stuff fiberfill into the body.
Stitch the body opening (bottom).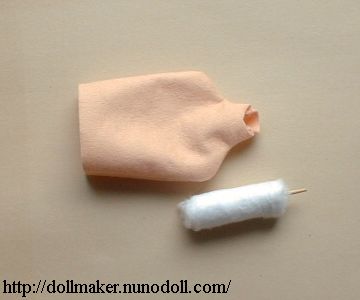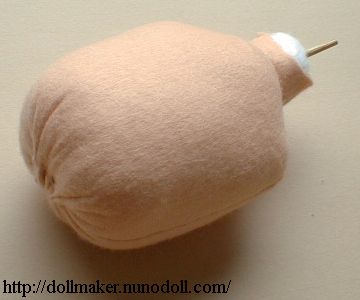 Make a hole in the back of the head and insert the stick.
Stitch felt of the neck to the head.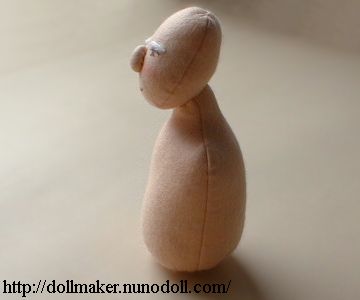 Legs = boots
Sew artificial leather and cut out.
Cut paper and leather as soles.
If paper is thin, he cannot stand.
Attach allowance of bottom to paper sole with glue.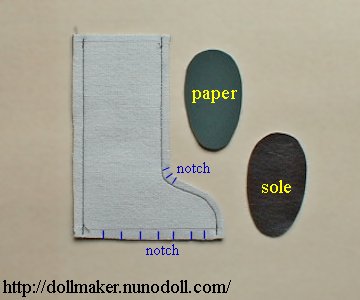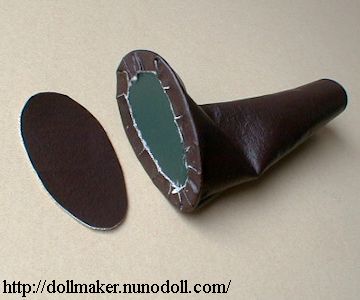 Attach leather sole to paper sole.
Stuff with polyester fiberfill solidly.
Stitch legs to body.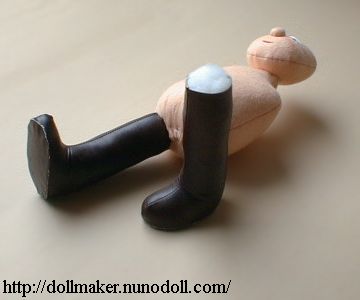 Arms
Stuff polyester fiberfill into arms softly.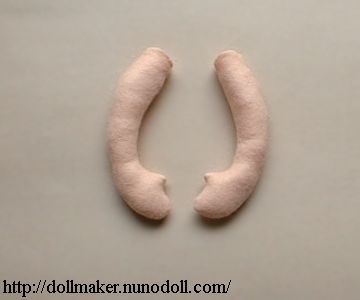 Stitch the opening.
Stitch arm to the shoulder.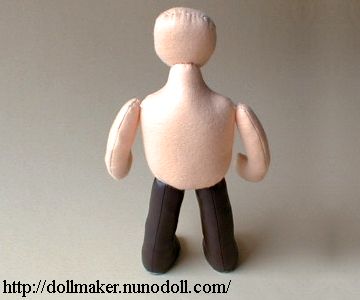 Hair and beard
Cut furry cloth as beard.
Cut bunch of furry yarn and tie its center tightly.

Glue the beard on the face.
Spread hair on the head and glue it.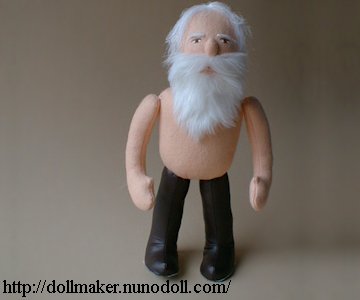 Santa Claus in boots.
Pattern and sewing