Head base of kimono doll
To understand better, you should see Basic doll's head.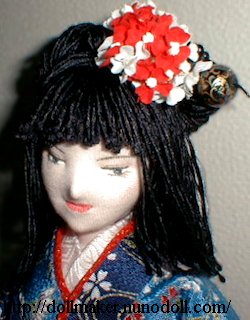 Base
Put some glue on a strip of cotton batting.
Wrap it around a thick wire (7cm length).
This is the core of the neck.
You can use a bamboo stick instead of a wire.
Glue small cotton around the middle of a thin wire (about 5cm).
This is the nose bone.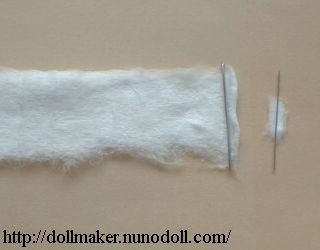 Cut the pieces of head with 0.5cm allowance.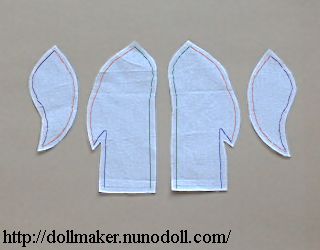 Sew up center of front (A-n-n'-C), back of head (A-F), and throat (C-D-E).
Sew up around the face. (A-B-C-B-A)
Turn inside out.
Neck core, head base and nose bone.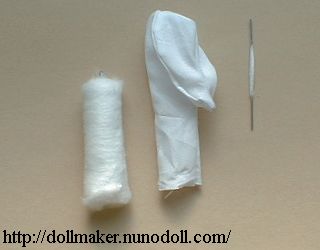 Stuff into the head with polyester fiberfill solidly.
Insert the core into the neck. (n-n')
Stitch the end of the neck roughly.
Bend the nose wire.
Put glue both ends of it, and stick them into the face.
Make lips with cotton and glue them on the face (details on here).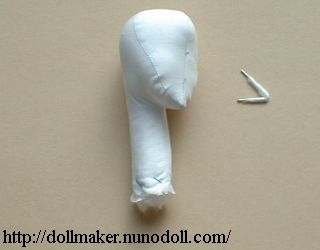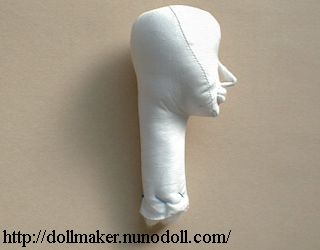 Glue a small strip of cotton on the chin to cheek line to conceal crinkle.