Cloth Doll Making » Kimono doll » Face
Face of kimono doll
Please refer to face of Tall boy too.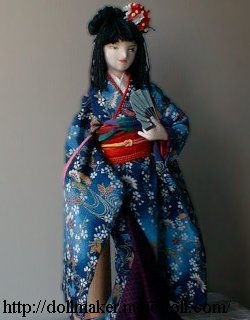 Skin
Sew "face skin" and "under skin" with stretch fabric.
The patterns contain margin.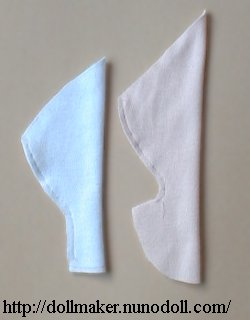 Wrap the head with the under skin.
Stitch cloth to the base at top of the head and end of the neck.
Wrap the head with the face skin.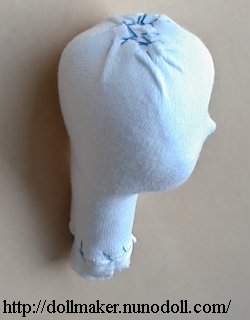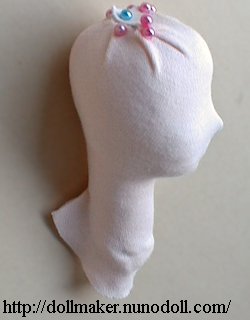 Features
Hollow eyes and lips with threads.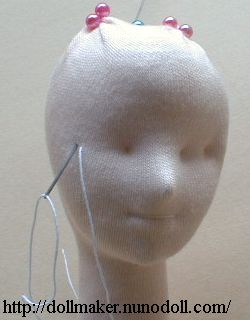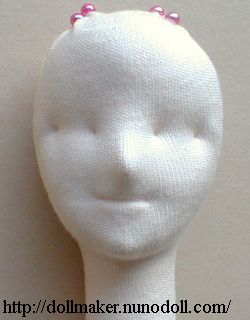 Paint eyes, brows and lips with colors.
Put rouge on the cheeks and the eyelids.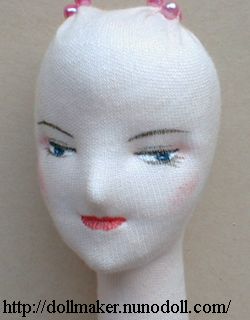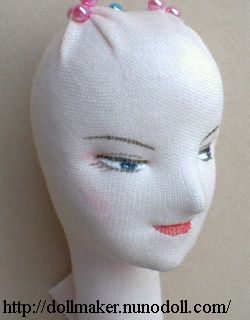 Stitch the crown to the base.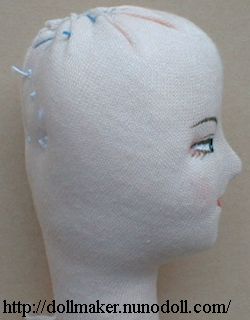 It is said that a typical Japanese girl has black almond-eyes and very small mouth.
When you dress in kimono, eye shadow must be red.
But you needn't stick to formalities.
Cloth Doll Making
How to make dolls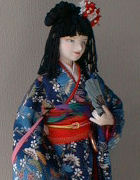 Kimono doll making
Basic doll
Tall boy doll
1/2 girl doll
Mermaid merman
Nekomimi doll
Life-size baby doll
Easy dolls
Anime dolls
Christmas dolls
Little wedding dolls
Stuffed toys