Boy doll / Body
He has broad shoulders and narrow waist.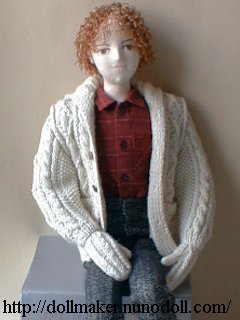 Sew
Cut each part with 0.5cm margin.
A front, two backs, and bottom. The bottom has a lining to be strong.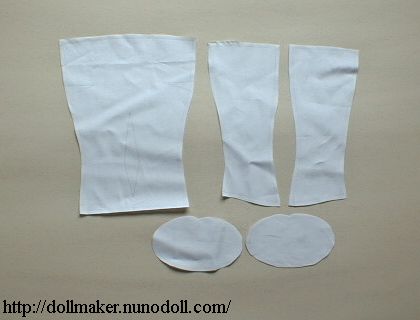 Sew the darts of front.
Sew up the center of the back trunk.
Sew up 2 bottoms.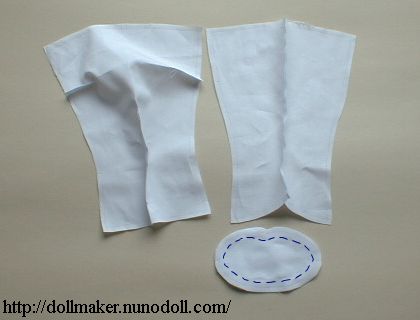 Sew both side of trunk. Make gore on the top of shoulder.
Sew the bottom to the body.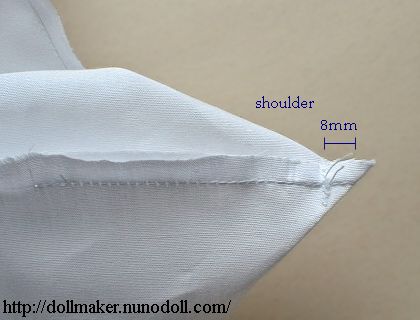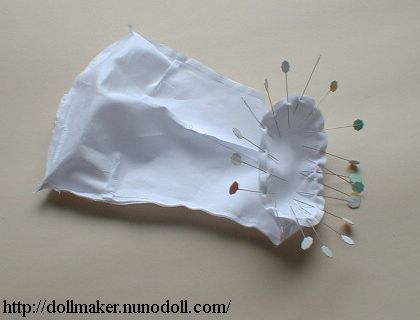 Turn inside out.
Stuffing
Stuff polyester fiberfill in the body from the neck.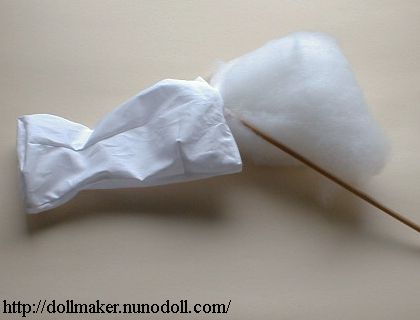 Upper of the chest, divide fiberfill into either side so as to insert the neck easier.
Stuff the shoulders and bottom harder.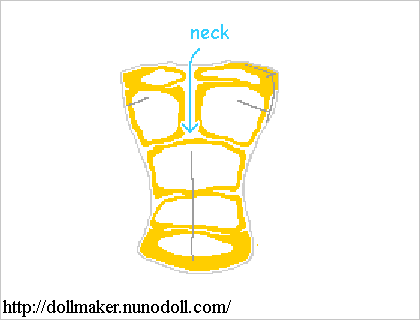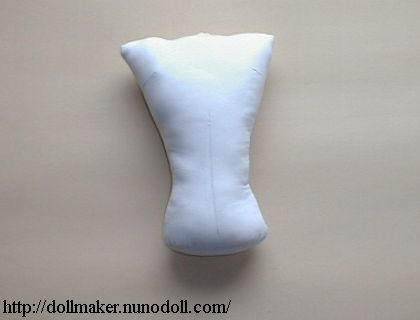 Body shirt
Make the body cover.
Cut with no margin.
Sew the darts of hips.
Sew up the front and back. Sew under the thigh.
Turn inside out.