Boy doll / Composition
Use strong and thick thread to attach the parts of body firmly.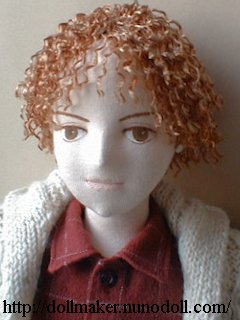 Stitch
Stitch the top of the hip to the bottom of body tightly.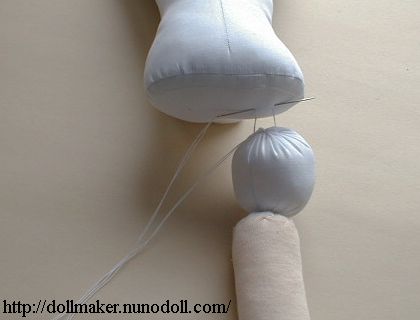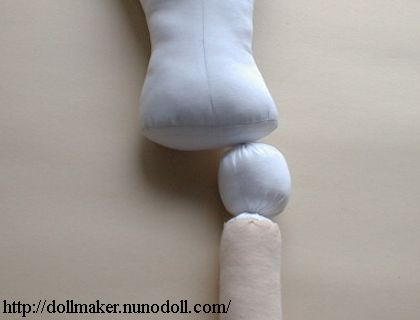 Joint the leg to front of the bottom through the hip.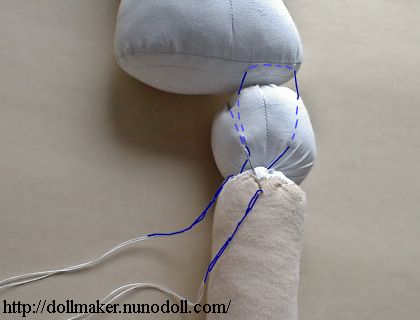 Pull the thread firmly. The same way of the knee.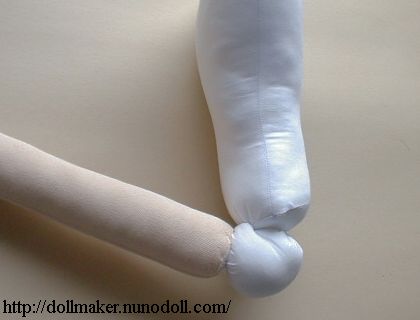 Let the body sit and see a balance.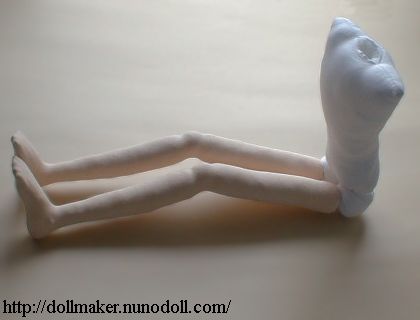 Insert the neck into the body.
Stitch the neck to the body with big stitches and 2 or 3 times.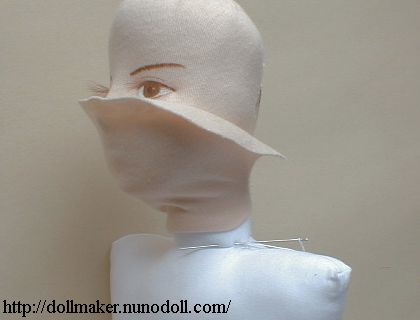 Spread the breast skin on the breast and pin up.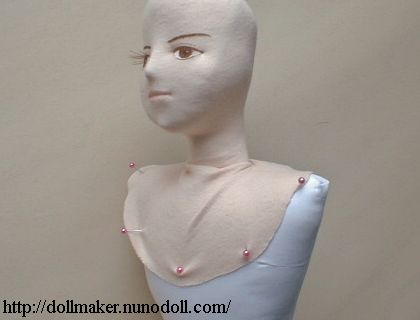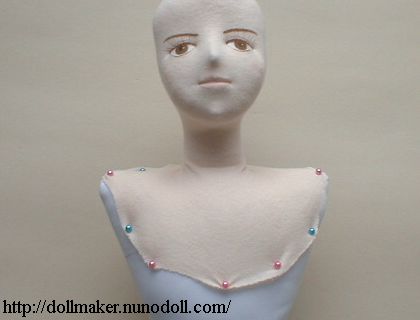 If the cloth has an excess, scissor off.
Stitch the hem of the breast skin.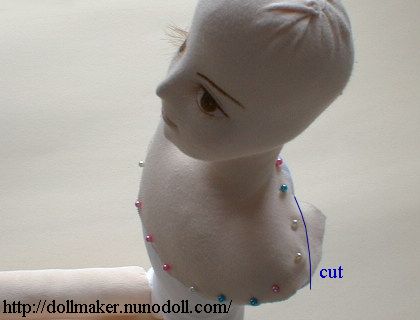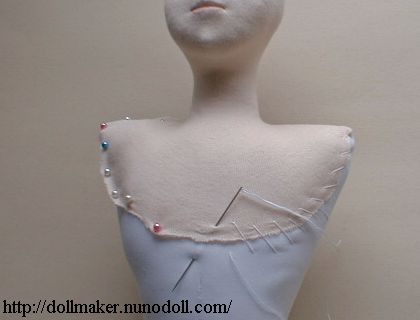 It is difficult to spread breast skin evenly.
You must do it slowly, little by little.
If there is crinkle yet, cut the hem of breast cloth about 2cm, then spread again.
Body shirt
Put the body shirt on. If the neckline overlaps, cut away the surplus.
Fold the hem inside, and stitch it to the base of the body.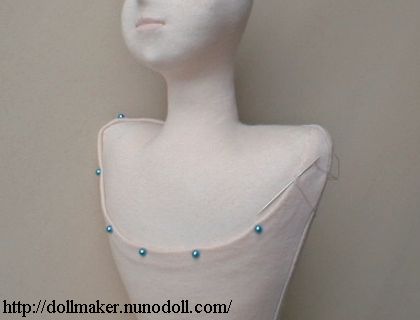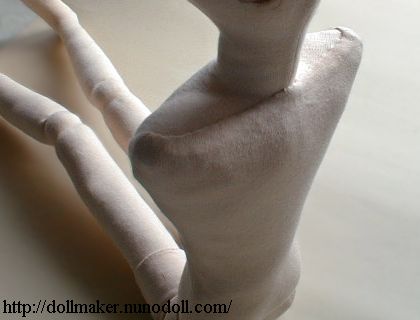 It is not necessary to stitch the hem of the bottom.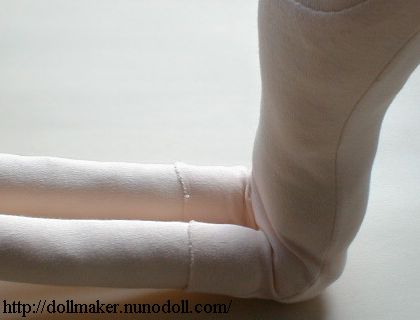 Arms
Sew the opening of the arm obliquely.
Pull the thread.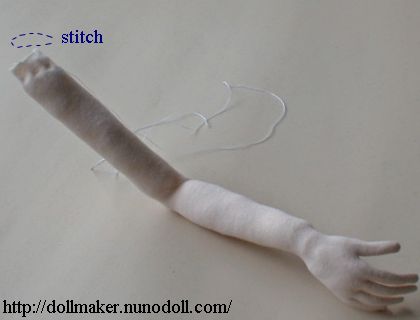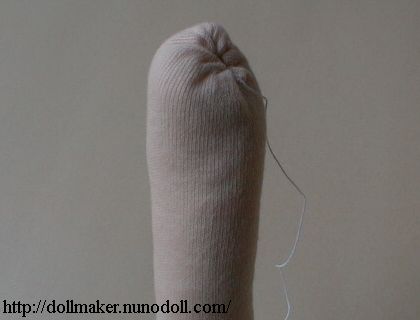 Stitch it to the shoulder firmly.