Cloth Doll Making » Tall boy doll » Shoes
Boy doll / Socks and shoes
This is leather shoe. You may use imitation leather or thick cloth.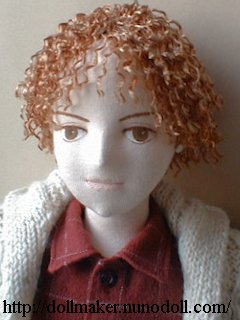 Socks
Make of human's socks.
Cut a sock. Make round at a toe.
Size may be rough, because the material is stretched.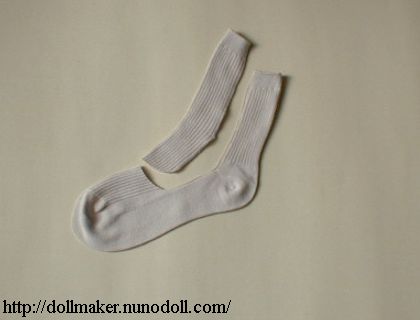 Hem zigzag stitch, and turn inside out.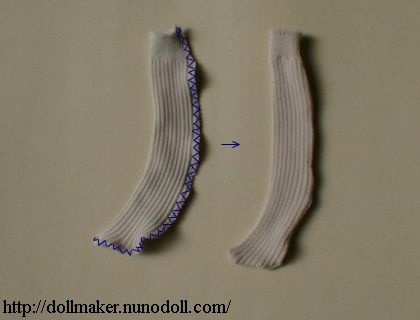 Shoes
Materials of shoes
Leather for upper.
Thick leather for sole.
Thick paper for innersole.
Cord for shoestring. 30cm × 2.
Strong adhesive (synthetic rubber type).
Ordinary glue (vinyl acetate emulsion).
Cutting
It needs 0.5cm allowance where attach to the insole.
Punch eyelets.
Cut out thick paper.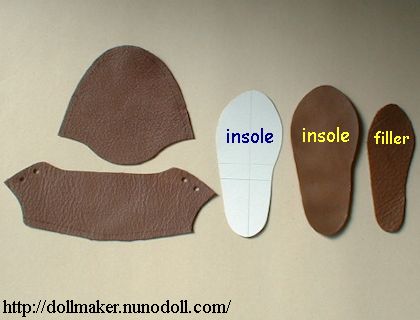 Making
Make gathers in the allowance of toe with small stitch.
Attach the instep leather to the insole with adhesive.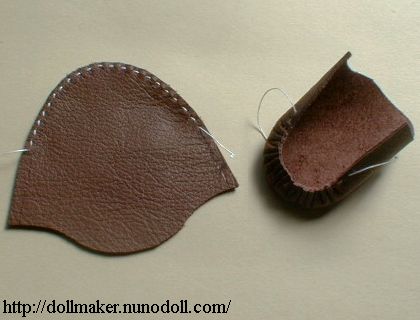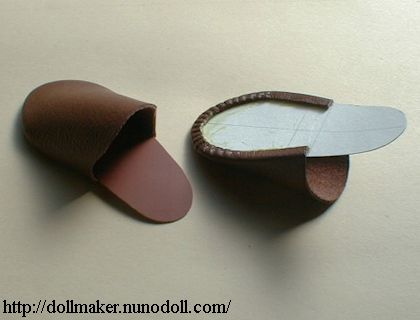 Attach the side leather to the insole.
It overlaps on the instep a little.
Glue the filler of leather to flatten the sole.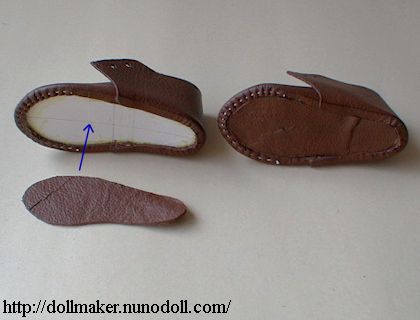 Attach the sole with adhesive.
Tie shoestrings.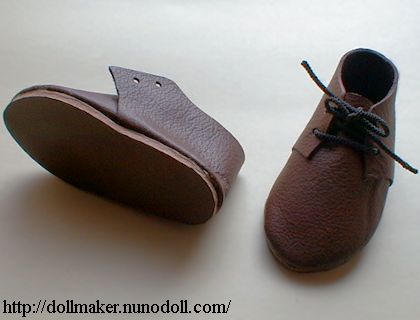 Put on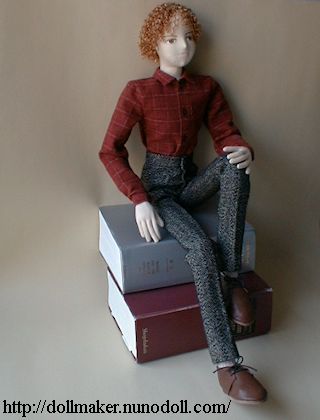 Cloth Doll Making
How to make dolls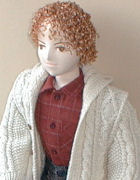 Tall boy doll making
Basic doll
1/2 girl doll
Kimono doll
Mermaid merman
Nekomimi doll
Life-size baby doll
Easy dolls
Anime dolls
Christmas dolls
Little wedding dolls
Stuffed toys
Privacy policy