Cloth Doll Making » Tall boy doll » Trousers
Boy doll / Trousers
Making is not so different from human's pants. You need the knowledge of sewing.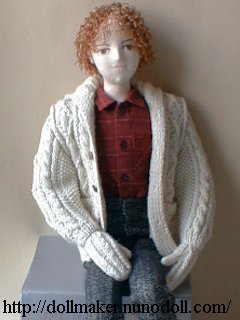 Inside cloth of pocket is thin.
Need a button and 2 pairs of snap fasteners (press stud).
Cutting
The allowance of hem is 2.5cm, others are 0.5cm.
Cloth of waistband is about 35cm × 5cm (contains allowance).
Hem the main allowances with lock stitches or zigzag stitches.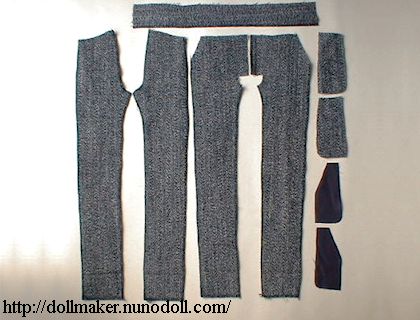 Pockets
Sew the front cloth and inside pocket.
Stitch the hem of pocket.
Sew up the side cloth and inside to be a pouch.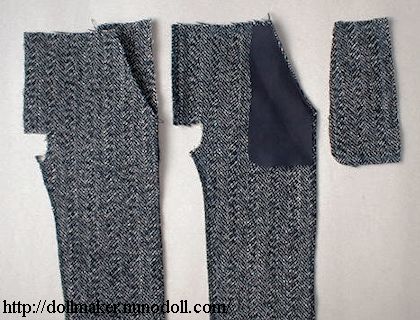 Side
Sew the front and make the fly.
Sew the back.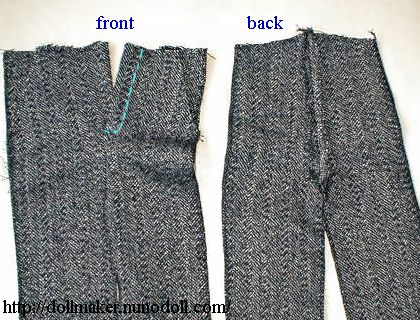 Sew the side and under the thigh.
Fold the hem of bottom and slip-stitch.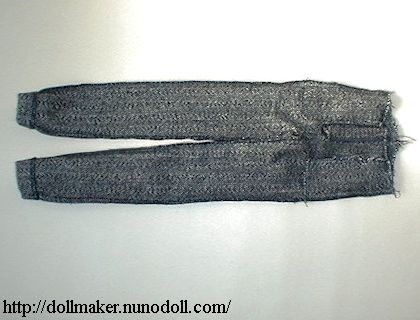 Waistband
Take tucks of waist and sew the band.
Stitch the inside of band.
Make a buttonhole and stitch a button.
Stitch snaps.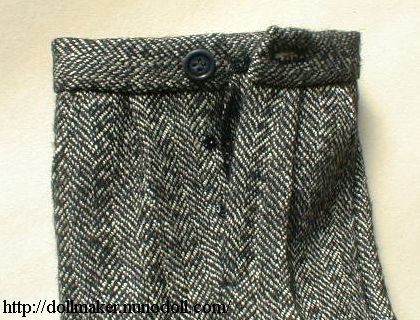 Finish
Iron to make creases.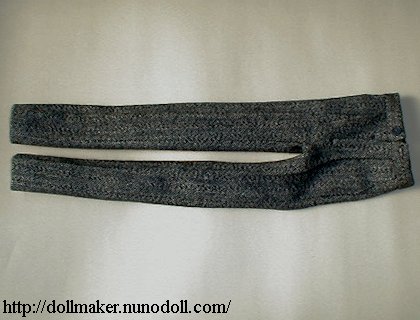 Underwear
Cloth Doll Making
How to make dolls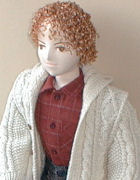 Tall boy doll making
Basic doll
1/2 girl doll
Kimono doll
Mermaid merman
Nekomimi doll
Life-size baby doll
Easy dolls
Anime dolls
Christmas dolls
Little wedding dolls
Stuffed toys
Privacy policy