Cloth Doll Making » Kimono doll » Juban
Juban for kimono doll
Juban is underdress of kimono. It is not hidden completely.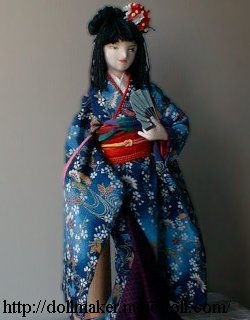 The process of making is almost the same as kimono. The size is smaller a little.
Cut
Cut each part.
The collar is about 5cm × 45cm (include allowance).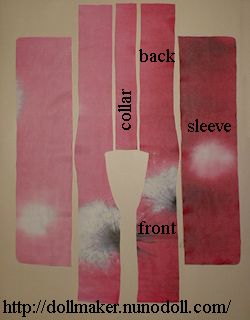 Seam allowance is 0.5cm.
Except the hem of bodice 2cm and inside of sleeve 5cm.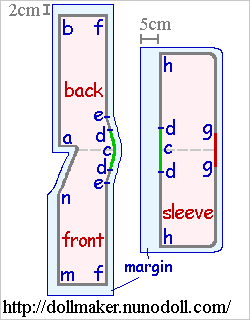 Sew
Sew up the middle of the back. (a-b)
Sew up the sides of front and back. (e-f)
Fold margin of hem. Then stitch the hem. (n-m and m-f-b-f-m)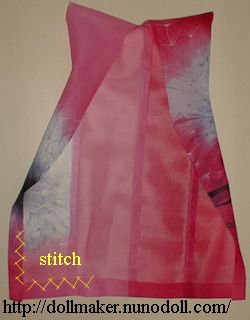 Sew collar to neckline. (n-a-n)
Fold the collar and stitch the hem. The width of collar is 2cm.
Sew sleeves. (g-h)
Sew sleeves to bodice. (d-c-d)
Fold and slip-stitch the margin of cuff (g-g), inside of sleeve (d-h) and slit (d-e).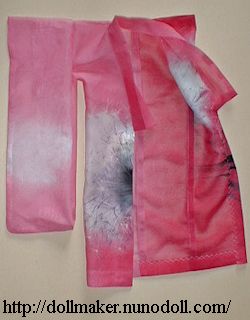 Cut some other cloth in 28cm × 5cm.
Cover the collar with it. Stitch it to the collar roughly.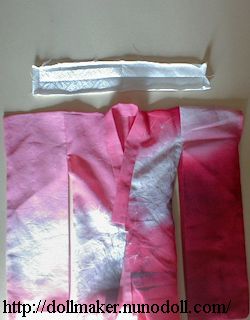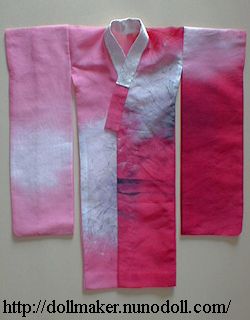 Petticoat
Cut thin cloth 30cm × 30cm.
Sew the hem around. Stitch 2 ribbons.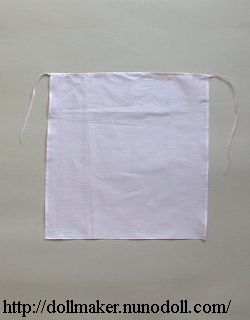 Cloth Doll Making
How to make dolls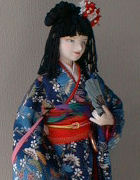 Kimono doll making
Basic doll
Tall boy doll
1/2 girl doll
Mermaid merman
Nekomimi doll
Life-size baby doll
Easy dolls
Anime dolls
Christmas dolls
Little wedding dolls
Stuffed toys