Obi and zori for kimono doll
I made the obi and zori with the same cloth. You may use different materials.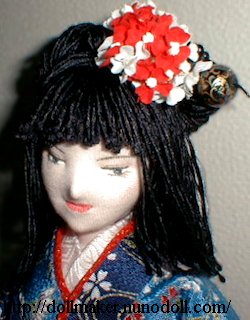 Obi
Obi is a belt for kimono.
It's only a strip of cloth. The width is 5cm, the length is about 120cm.
Hard cloth is suitable for obi.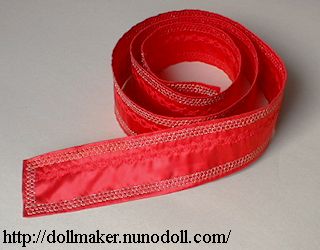 About this example, I used polyester satin threefold.
Then I ornamented it with red and golden stitch.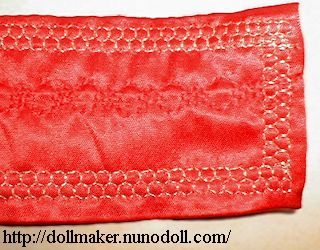 Zori (sandals)
Cut out paper, thick leather and cloth. Add margin to cloth.
Cut a string in 12cm and 3cm.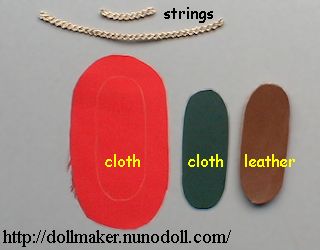 Stitch around the hem of the cloth and cover the paper with it.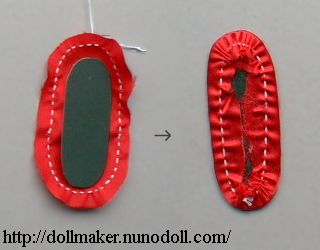 Make holes with an eyelet punch.
Pass the strings into the holes.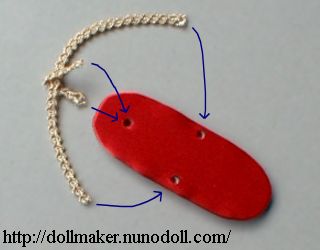 Glue the tips at the backside.
Glue the leather sole to the cloth.