Whole body of kimono doll
Please refer to Tall boy's body.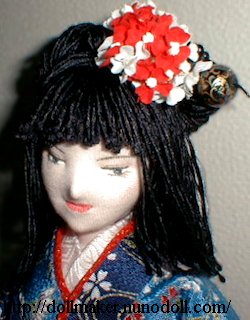 Neck
Insert only the base of the neck into the body.
Stitch the neck to the body firmly.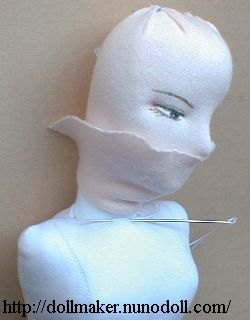 Breast
Make a valley between the breast by stitching with a thick thread.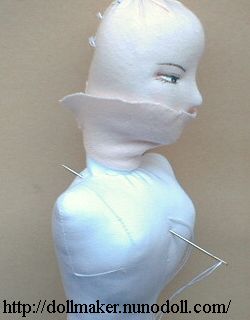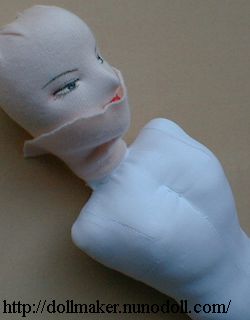 Spread the breast skin on the breast and pin up.
If the cloth has an excess, scissor off.
Sew up the skin of the back.
Stitch the hem of the skin to the body.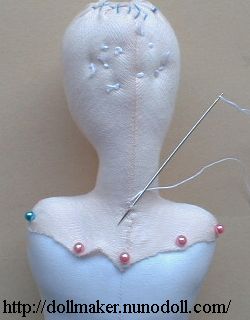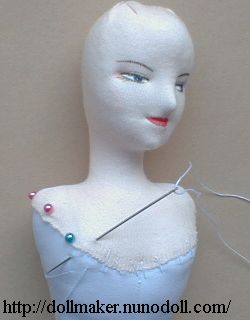 Legs
Close the opening of the leg with ladder stitch.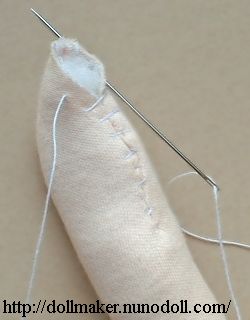 Stitch the leg to the body firmly.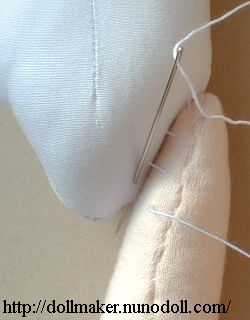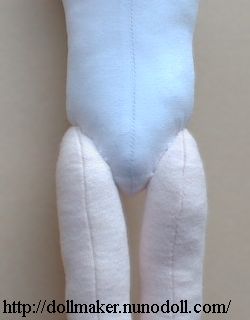 Sew the opening of the arm.
Wrap the end of wires with a plaster.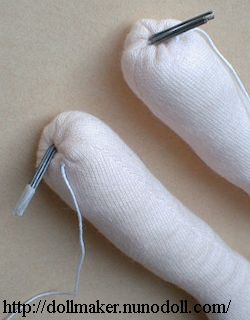 Make a hole on the shoulder and stick the wires in it.
Stitch the arm to the shoulder.