Ornaments for kimono doll
Some ornaments help the doll to look gorgeous.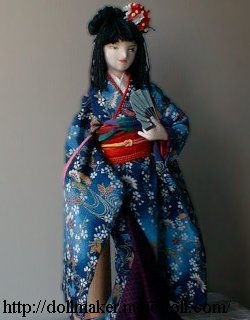 Extra collar
Cut cloth in 5cm × 30cm. Fold it at the middle.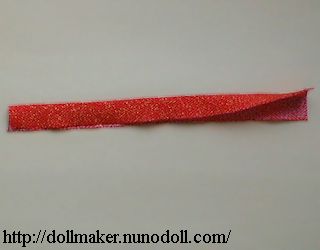 Accessories for obi
Obijime is a string. About 50cm.
Here are 2 types of obijime. you can use any string or cord.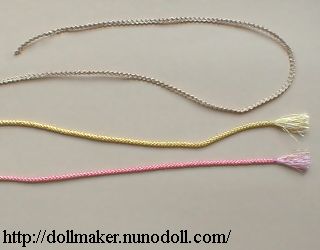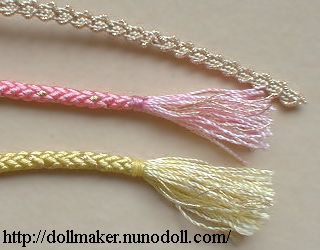 Soft cloth becomes Obiage.
The length is about 20cm, the width is 7cm to 10cm.
2 examples. The below is made of my old scarf.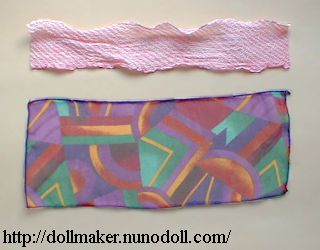 Hair ornament
Bundle small artificial flowers with a plaster.
A ribbon tied in a bow is also good.
Kanzashi is Ornamental hair-pin (about 7cm length).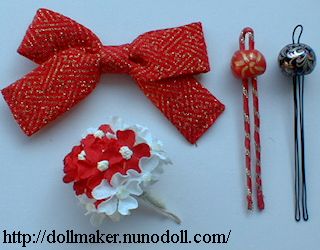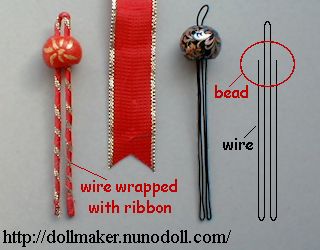 Fan
Cut out 2 pieces of thin paper as the face of the fan.
Cut out 10 bones with thick paper.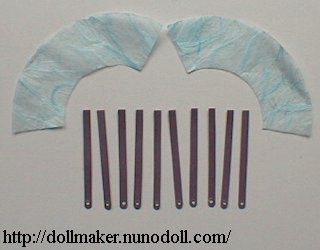 Joint the bones with a thick thread at the fulcrum.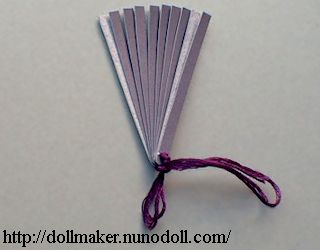 Glue a face paper to 8 bones.
Glue the other face paper to the back.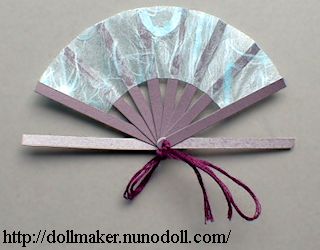 Glue the bones of both sides to the face.