Basic doll / Arms
Easy hand like a mitten. You needn't care which is the left or right.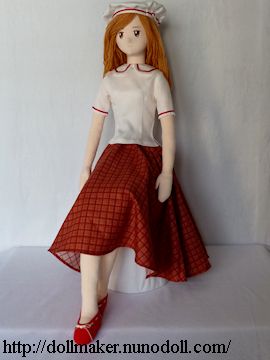 Sew up arms
Draw pattern of arm on thin cloth which is lining.
Put two sheets of stretch fabric among two sheets of lining cloth.
Sew up.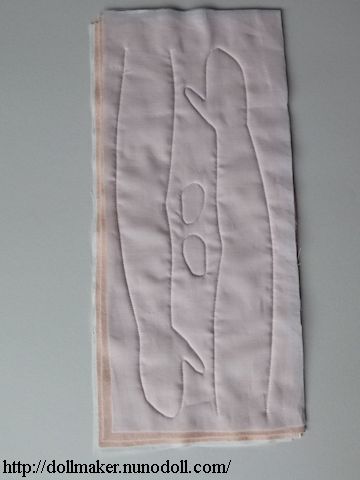 Cut out carefully. Seam allowance is 0.5 centimeters.
But 0.2cm or less for around the thumb.
Turn inside out. Use thin stick when turn the thumb.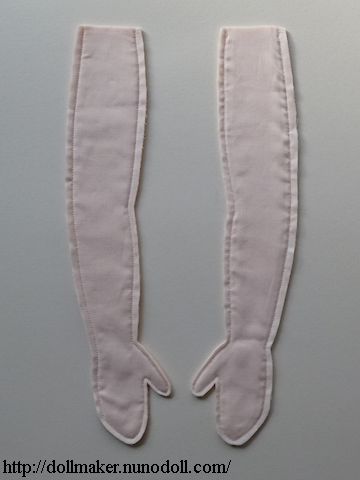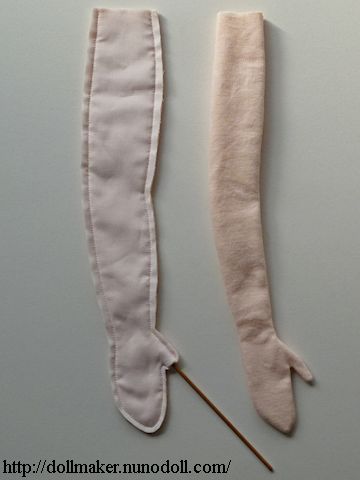 Stuff the arm
At first, stuff cotton batting into the thumb.
Roll the cotton around thin stick tightly.
Rolled cotton is longer than the thumb.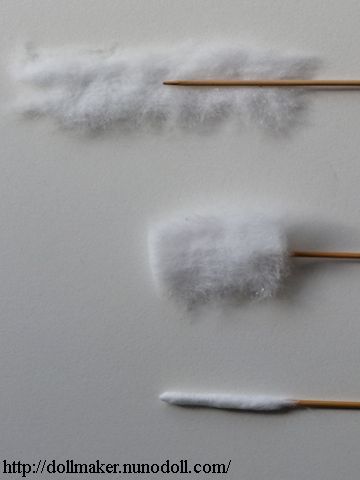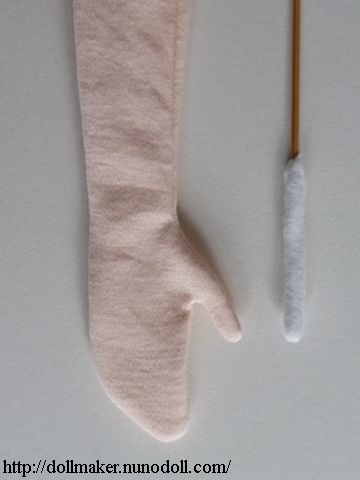 Insert it in the thumb and pull out only the stick.
Stuff polyester filling in the palm and arm softly.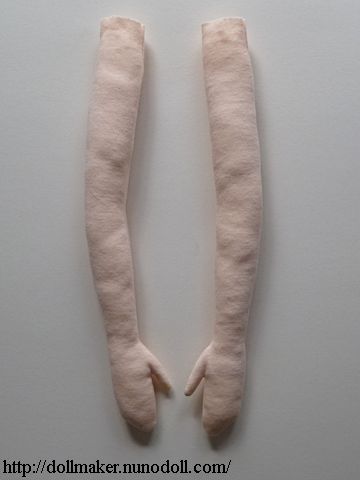 Hands with fingers
Used pattern of "Hand B".
Sew, cut, and turn.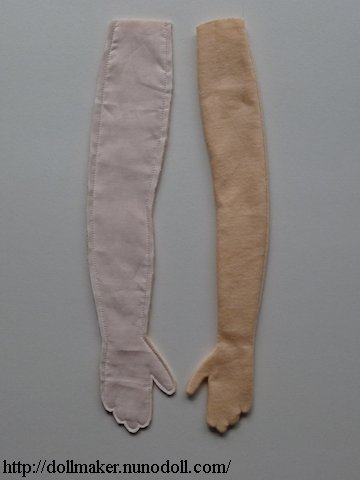 Stitch lines between fingers with a thread of the same color.
This is an example of hand-sewing.
You can use a sewing machine.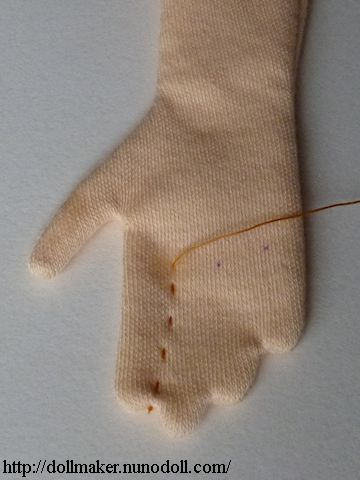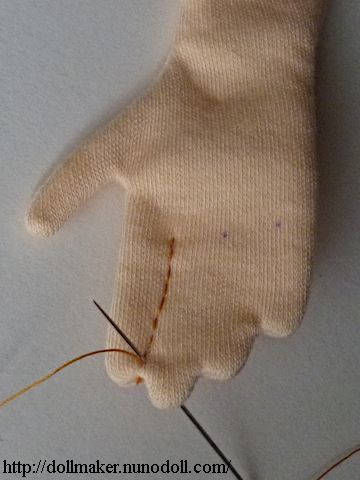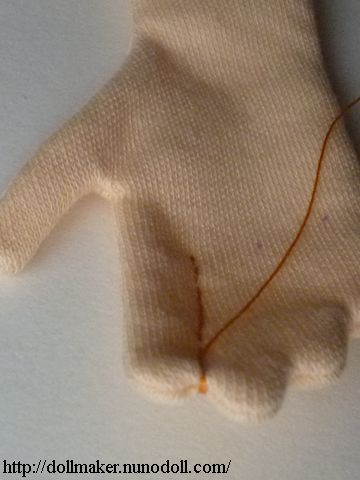 Put cotton batting in every finger.
The length of cotton is from fingertip to wrist.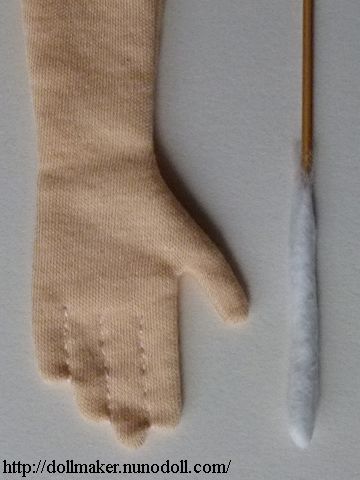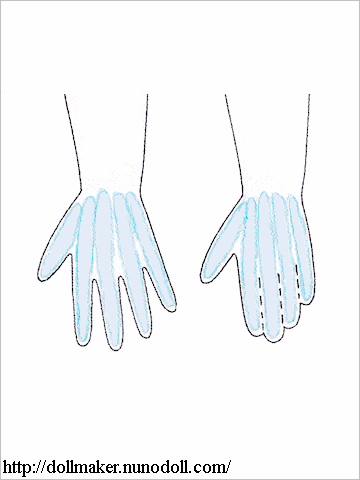 Stuff polyester fiberfill in the palm and arm.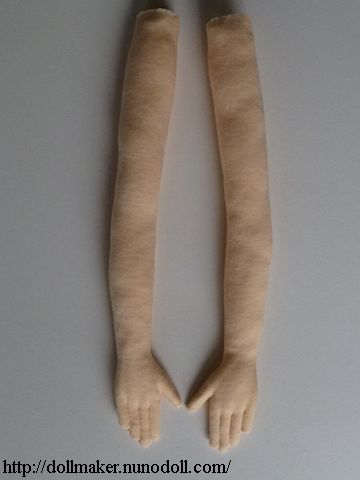 "Hand C". Divided fingers.
Stuffing is the same as above.