Cloth Doll Making » Basic doll » Put together
Basic doll / Put together
When stitching the neck, use a thick thread.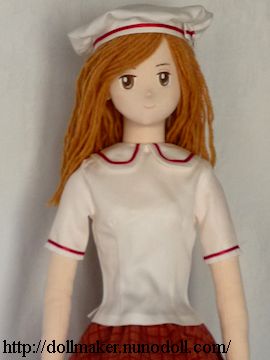 Body cover
Put the cover on the body entirely.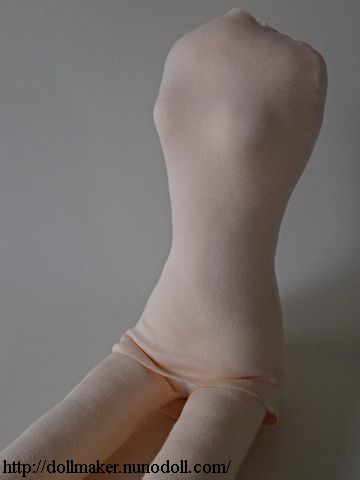 Fold the margin of hem inside, and stitch it to the legs.
Between the legs, sew the hem of front and back.
And the bases are all hidden.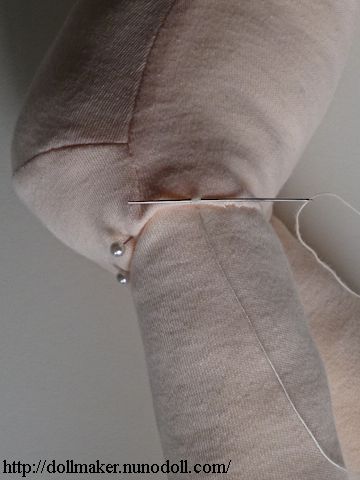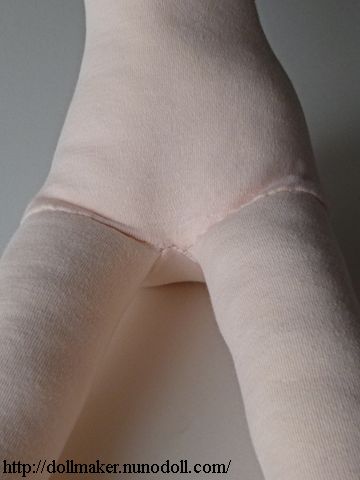 Put the head
Insert the neck into the body.
Stitch the neck to the body tightly.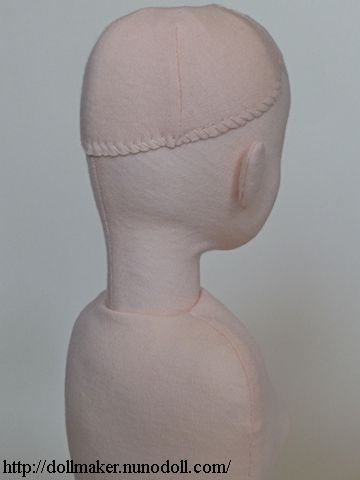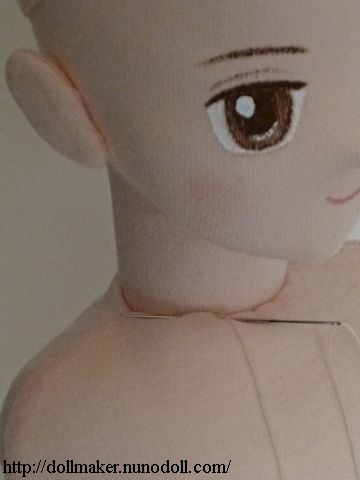 Put arms
Fold the end of the opening of the arm and sew to close.
Stitch the arm to the shoulder.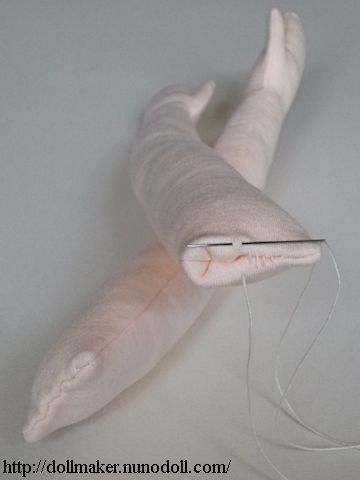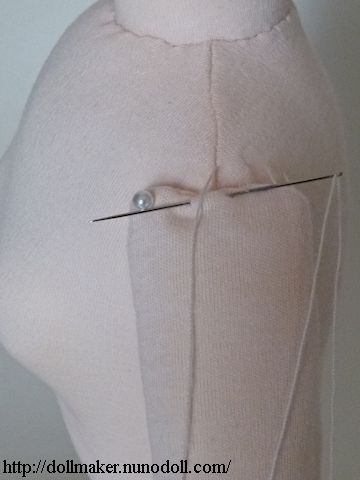 Cloth Doll Making
How to make dolls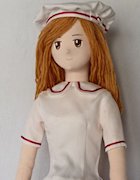 Basic doll making
Tall boy doll
1/2 girl doll
Kimono doll
Mermaid merman
Nekomimi doll
Life-size baby doll
Easy dolls
Anime dolls
Christmas dolls
Stuffed toys
Privacy policy