Basic doll / Skirt
Circle skirt with gathers and flare. Thin cloth is good.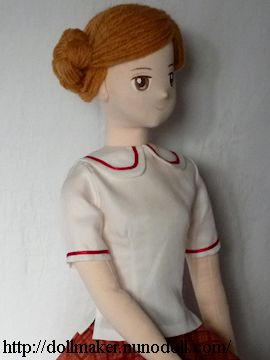 Cutting
Cut the cloth in a circle. This has diameter of 80 centimeters.
At its center, make a hole, which must be larger than waist.
Cut the opening in 10cm at the back.
Waistband is 4cm × 25cm.
Contains seam allowance.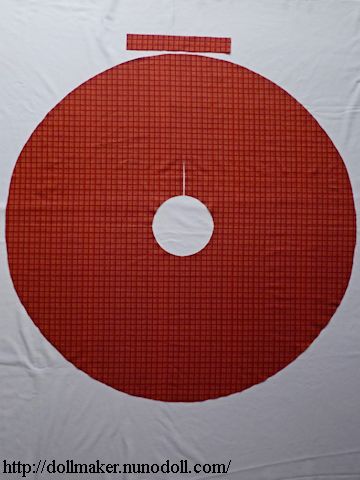 Sewing
Fold the edge of opening, and stitch.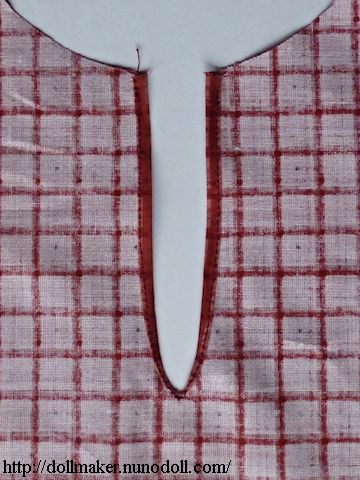 Make gathers on the hole, and sew it to waistband.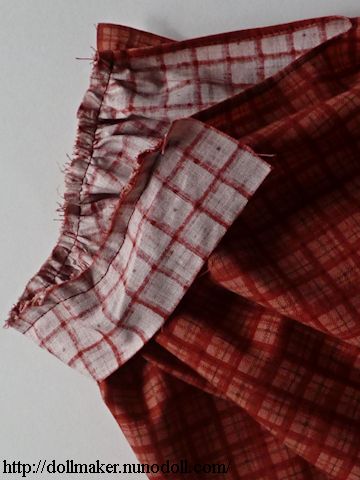 If the hole of waist is minimum (7cm dia), need not make gathers.
Fold the waistband inside, and stitch.
Attach snaps, button, or hook and eye.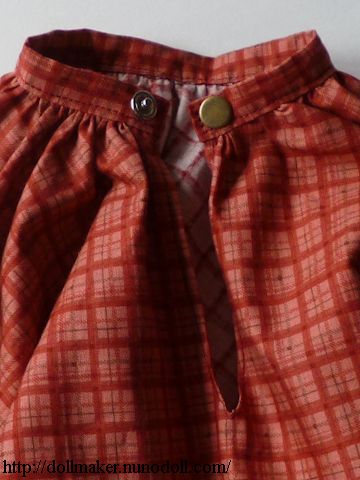 Fold the hem and stitch.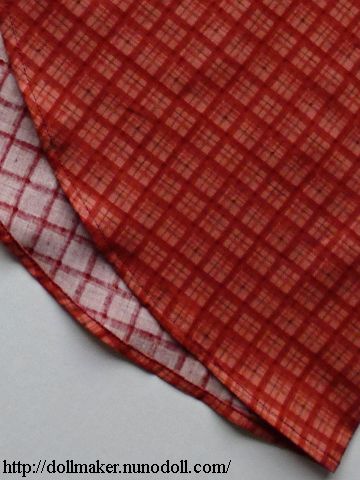 This skirt is knee length.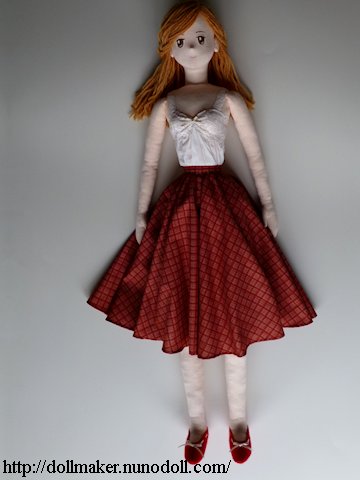 Easier making
When using an elastic tape, it doesn't need gathering nor opening.