Basic doll / Hair
This hair style is side-parting.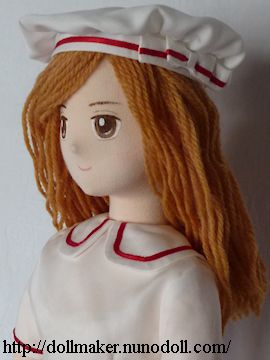 Cut wool yarn
Cut woolen yarn and make 2 bunches.
One is shorter than another a little.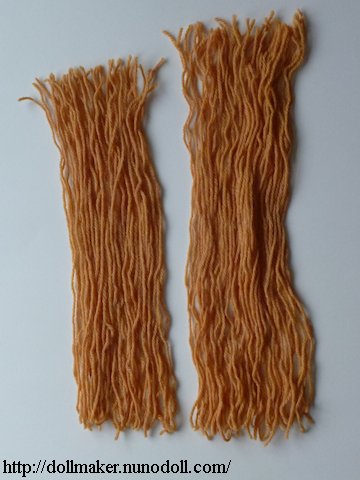 Layer thin paper, long bunch, thin paper, and shorter bunch.
Sew at the middle with small stitches.
The length of seam is about 9 centimeters.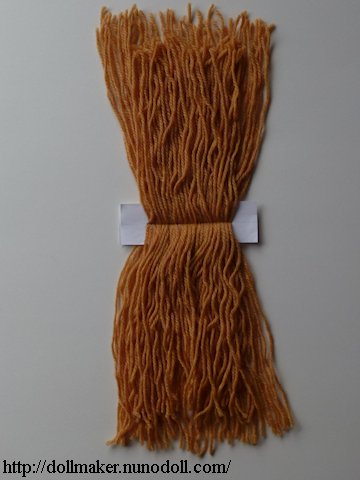 Move the shorter hair on another side.
Remove the paper.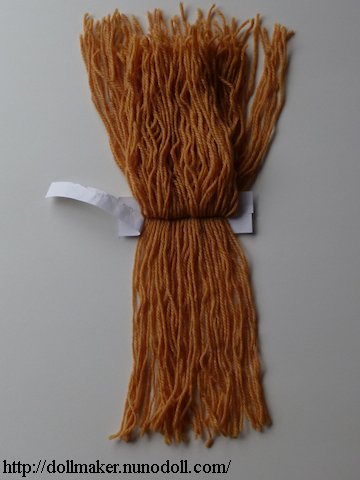 Turn the bunch over, and move the longer hair on another side.
Remove the paper all.
And the seam will be hidden.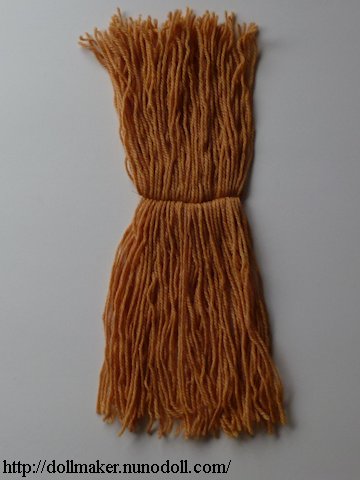 Set hair
Glue the yarn to the crown at the seam.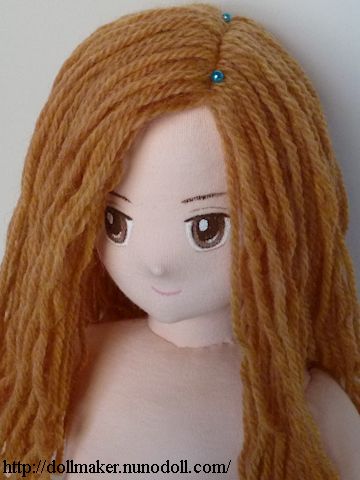 Glue the inside yarn on the scalp.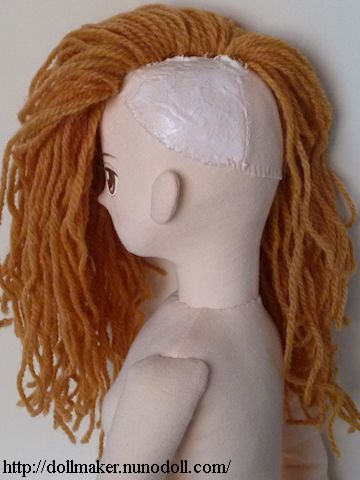 Trim the length of hair if needed.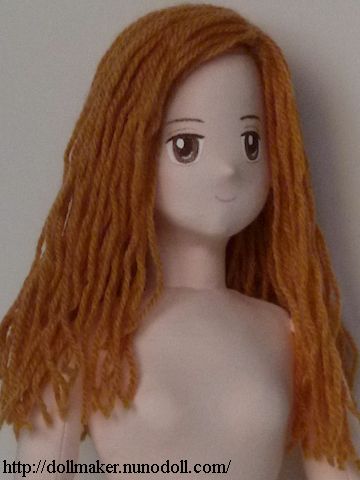 The doll has been completed.
» basic doll pictures
Making wavy hair
Plait the yarn and clip every end. I used safety pins.
Iron out with lots of steam. Unravel the braids after dry.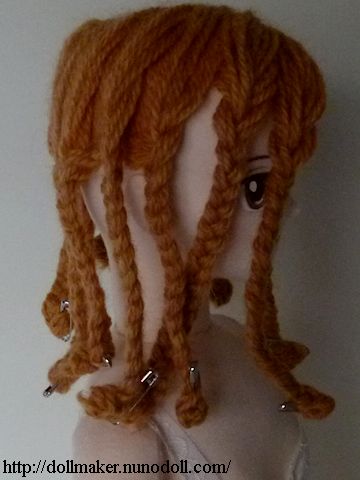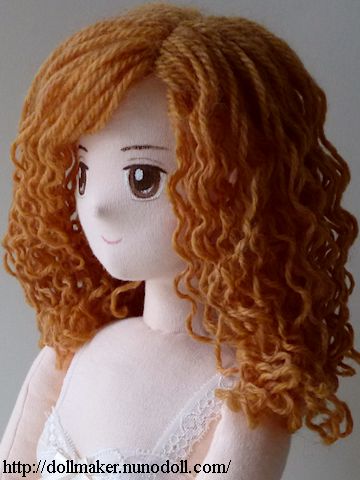 The wave will disappear in several months.