Cloth Doll Making » Basic doll » Bag
Basic doll / Bag
A heart-shaped bag with lace and ribbon.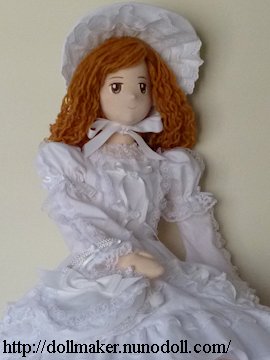 Making
Cut cloth. Front and back need seam allowance of 0.5 centimeters.
Side cloth is a rectangle (2.5cm × 28cm roughly).
Felt cloth is good for a bag.
I used thin cloth which was strengthened with interlining.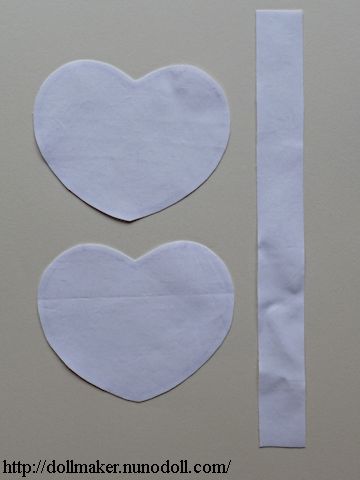 Sew a fastener (10cm) to the side cloth.
Make it ring of 36cm.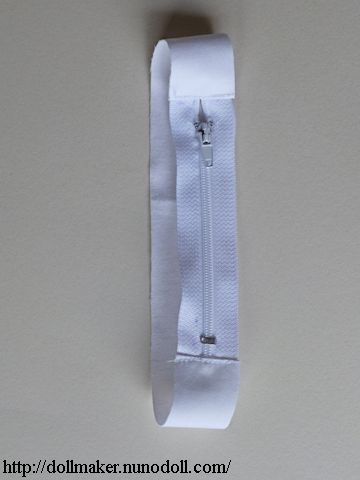 Cut a thin string in four. One is 3 or 4cm.
Attach a folded short string to A.
Sew the side to the front.
And Sew the back to the side.
Turn inside out.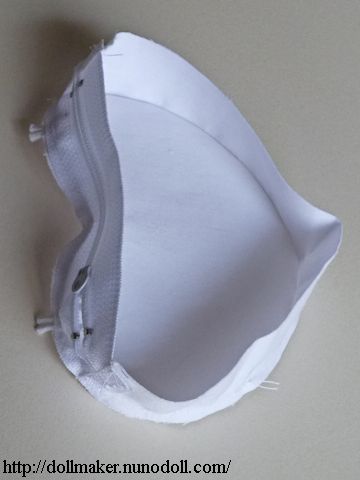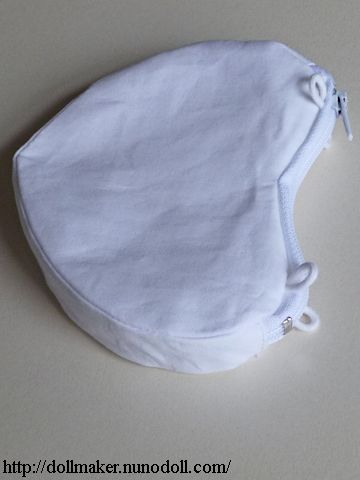 Attach lace, ribbon or other ornaments.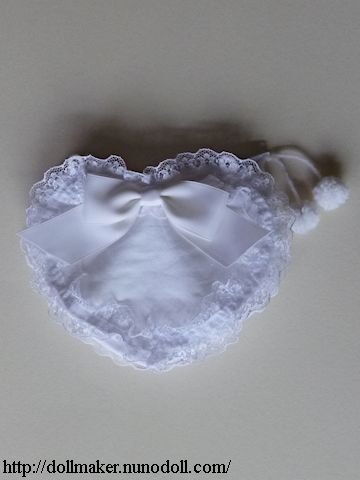 Put 2 handles (of cord or ribbon) through the strings.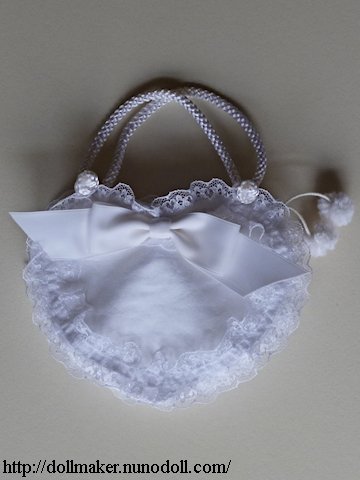 The pattern of heart is here.
Cloth Doll Making
How to make dolls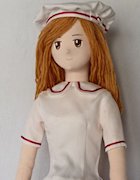 Basic doll making
Tall boy doll
1/2 girl doll
Kimono doll
Mermaid merman
Nekomimi doll
Life-size baby doll
Easy dolls
Anime dolls
Christmas dolls
Stuffed toys
Privacy policy