Basic doll / Pannier
Hard tulle with plentiful gathers makes the skirt extended.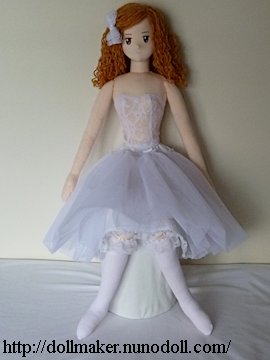 Sewing
The pattern of pannier is separated. Stick upper and lower at B line.
That is half. Make it double.
Cut 2 bases. One is front, another is back.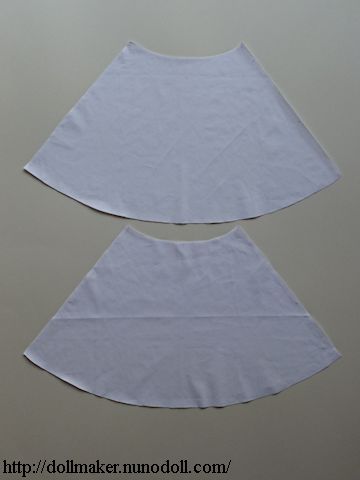 Sew up the sides. Hem with lace.
Cut tulle in 220cm × 26cm.
Sew it a ring, and fold in two. The crease is bottom.
Gather and sew it on B line.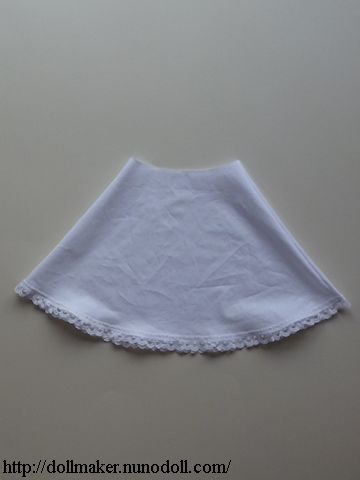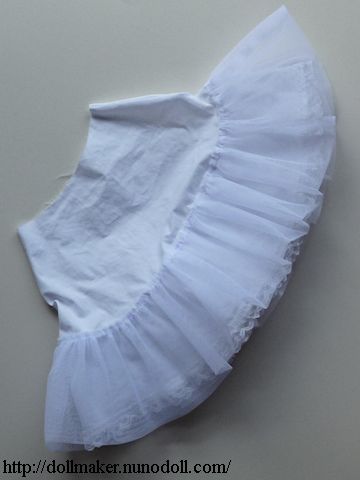 Similarly, sew another tulle (160cm × 52cm) on A line.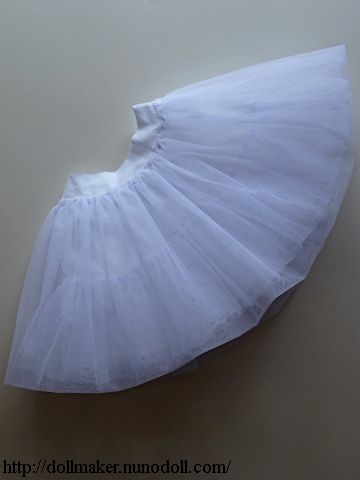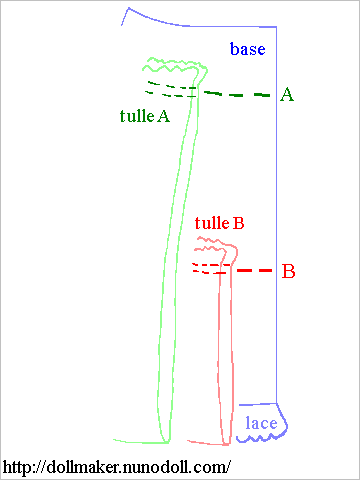 Sew stretch lace or elastic tape to the waist.
You may sew a waistband, and put an elastic through.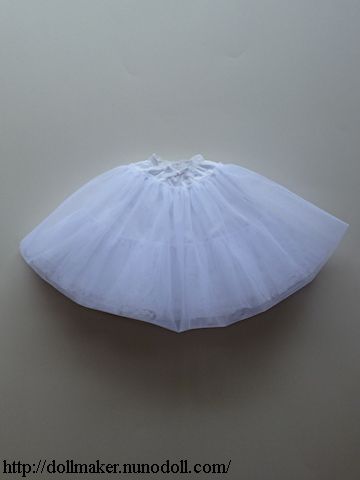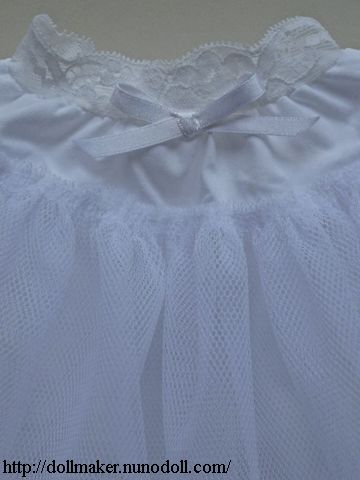 The length is shorter than the skirt a little.
You can alter the size of tulle.