Basic doll / Bonnet
White bonnet with lace and ribbon.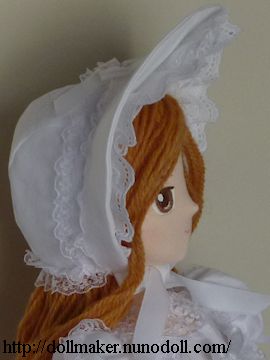 Making
Cut brim and inside brim with 0.5cm margin.
Attach interlining to each piece.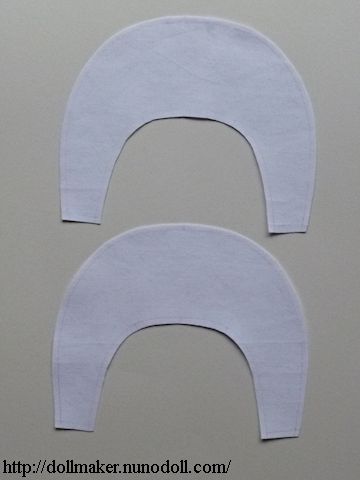 If you don't want to use interlining, make the inside brim of felt.
Sew gathered (or tucked) laces on the inside brim.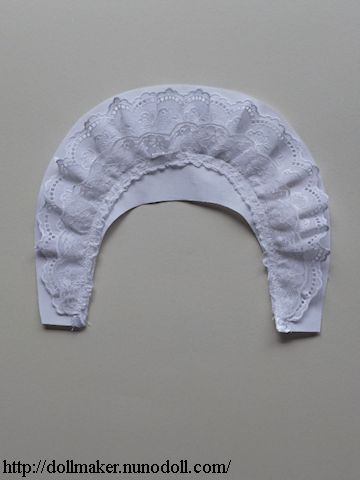 Cut the parts of crown.
They need 0.5cm allowance.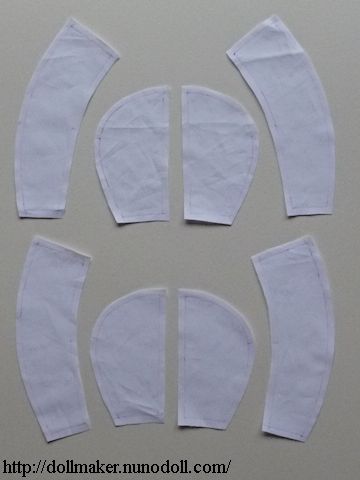 Sew the back crown to the side crown. (A-C-D)
Sew up back crown at the middle. (E-F)
2 crowns are made. One is the lining.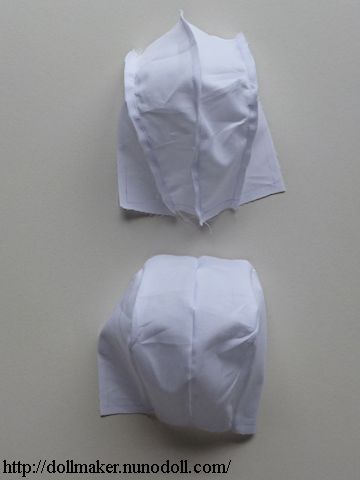 Sew the brim to crown. (B-A-E-A-B)
Sew the inside brim to liner crown.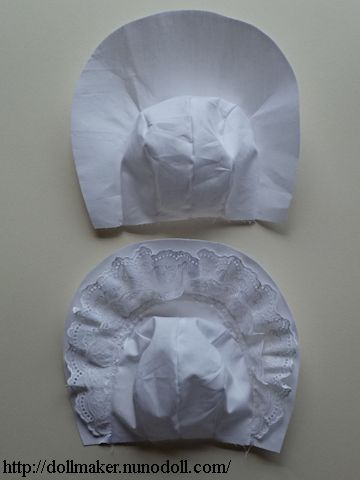 Sew up both at the edge of brim. (B-G-H-G-B)
When sewing B-G, insert a ribbon (30cm length).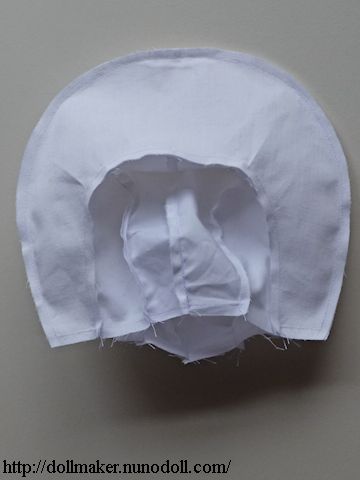 Turn inside out.
Fold the margin of bottom, and close with ladder stitch. (B-D-F-D-B)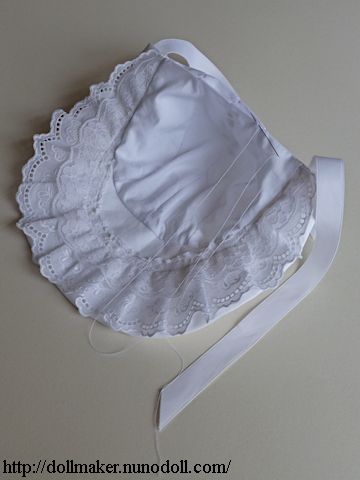 Attach more lace and ribbon as you like.