Basic doll / Socks and shoes
Lolita girls like platform shoes. Knee socks with lace too.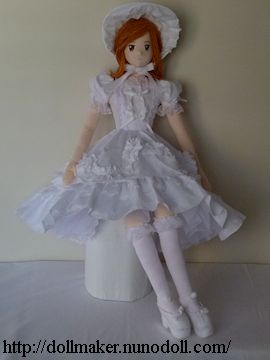 Socks
Cut stretch fabric.
Use pattern of leg cover. You may make them in any length.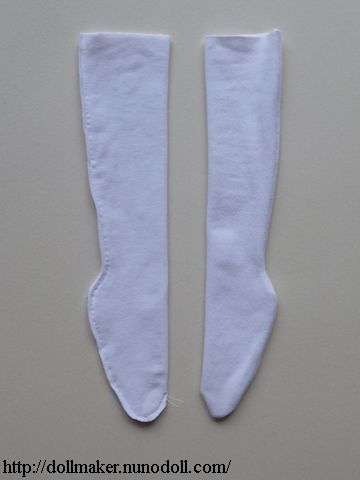 Sew gathered lace loosely.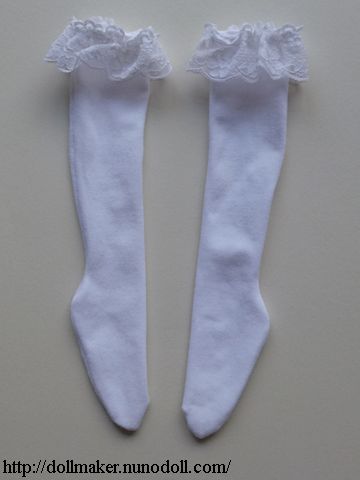 Attach ribbons if you like.
Thick-soled shoes
Cut felt and paper.
Scallop the upper side.
About margin, see the photo below.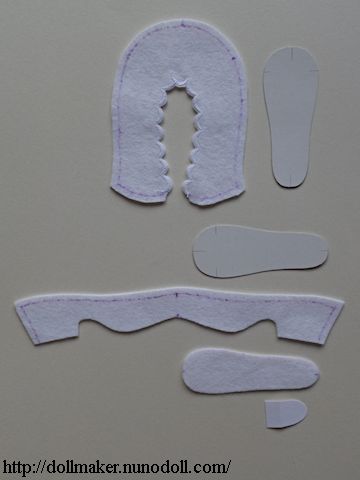 Sew up the back of instep (D-C). Do the side sole (C-h).
Shorten the toe of instep with small stitches. (B-A-B)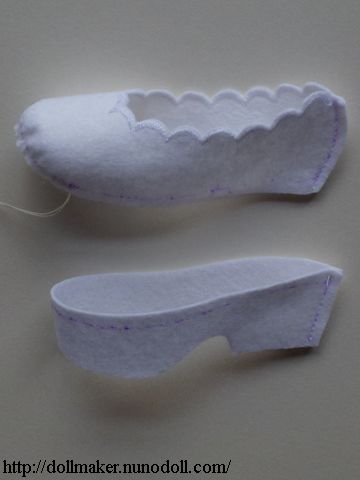 Glue the instep to paper insole.
Glue the side heel to another insole.
Stick both together with strong glue.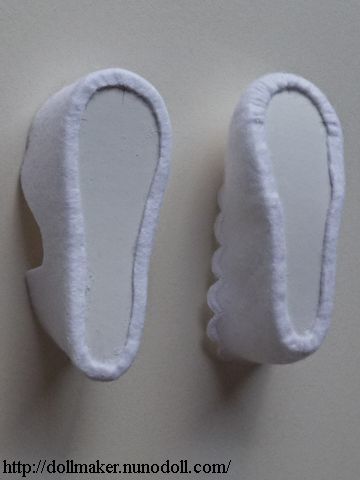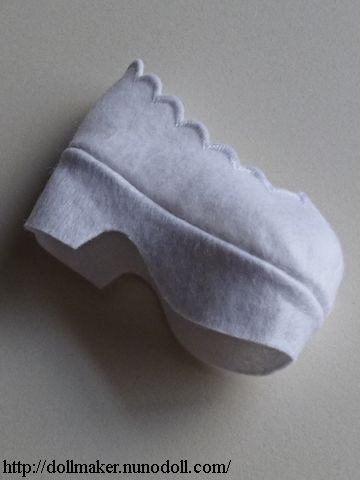 Glue paper to the inside of sole.
The paper is thick a little.
Stitch the sole to side sole. (e-f-g-h-g-f-e)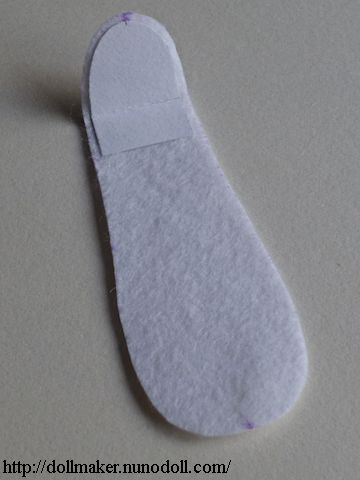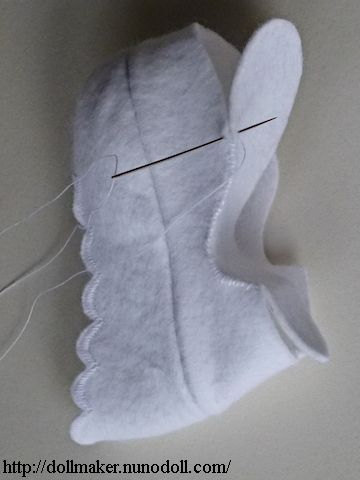 Stuff polyester fiberfill in the sole.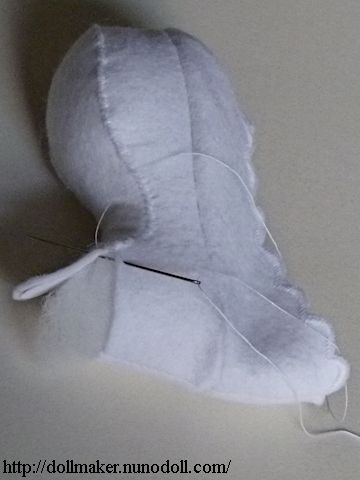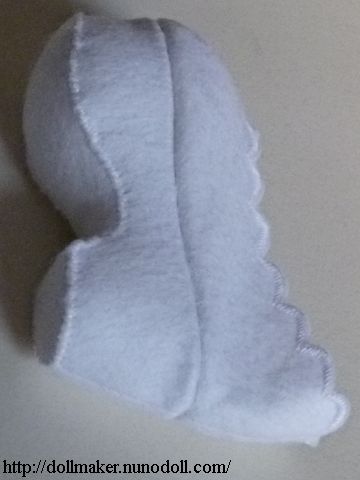 Ornament
Cut the strap and flower. Stitch the strap.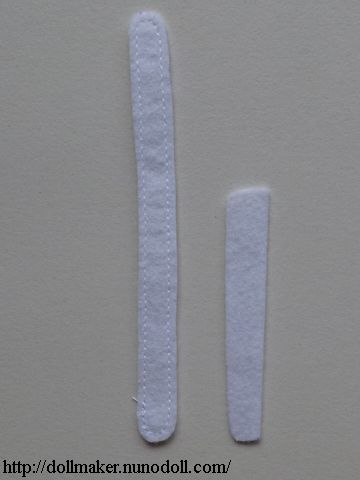 Sew the one side of flower. Roll it, and tie the bottom.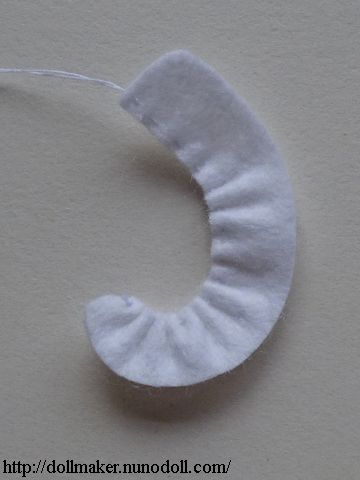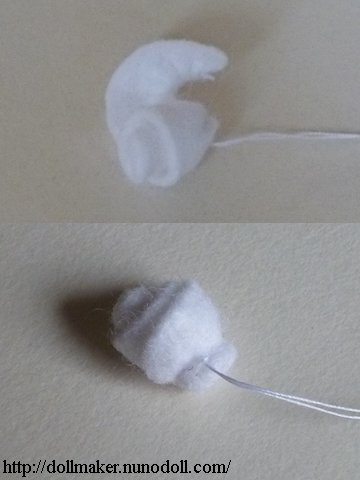 Sew it to the strap.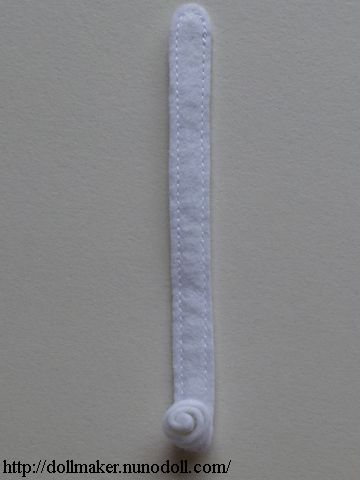 Sew a pair of snaps to the strap, and sew it to the back.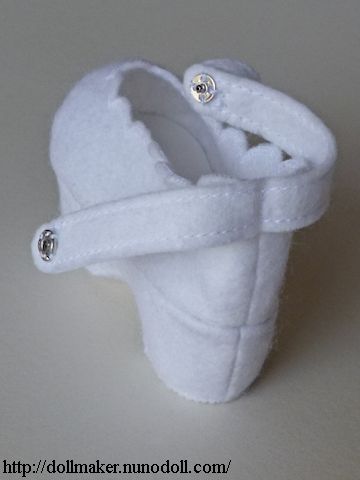 Attach a ribbon on the front.