Cloth Doll Making » Basic doll » Hat
Basic doll / Hat
Reversible hat of denim and cotton.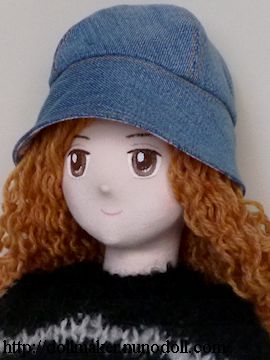 Making
Each piece needs seam allowance of 0.5cm.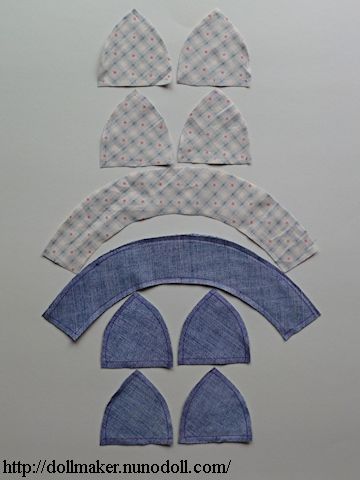 Sew up the crown. Sew up the back of brim.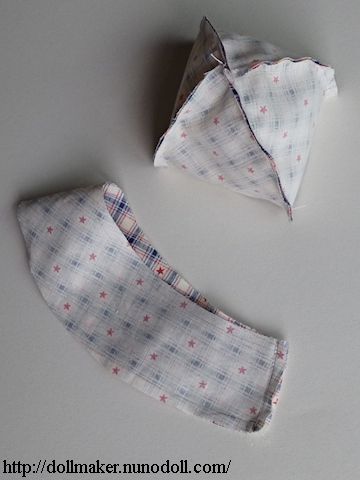 Sponsored links
Sew the brim to the crown.
Sew up the hem of brims except the opening.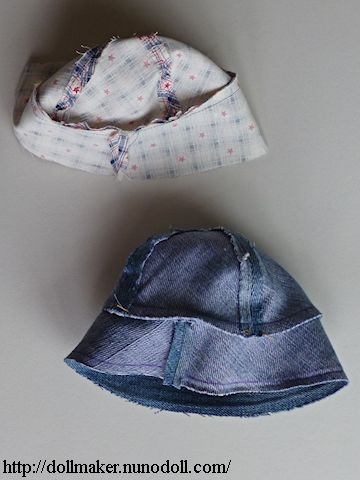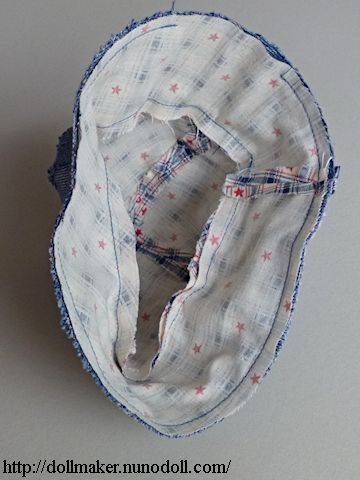 Turn inside out.
Close the opening with ladder stitch.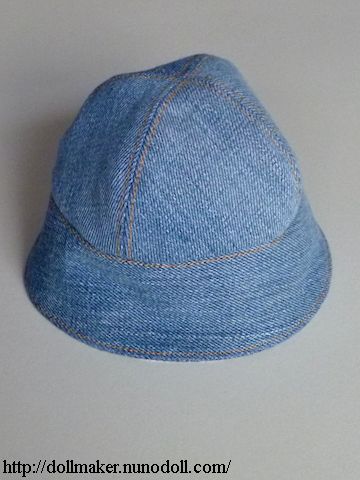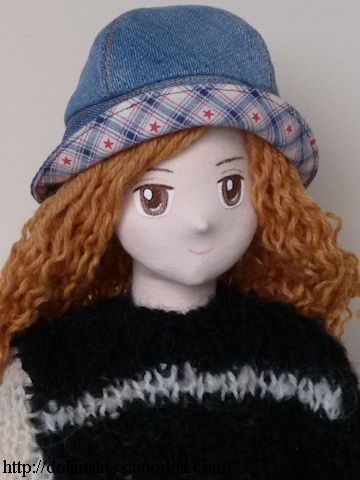 Boy's hat is made by the same pattern.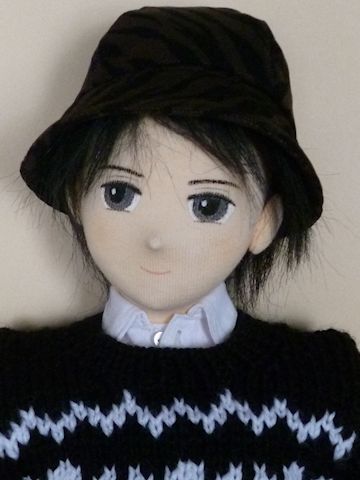 Cloth Doll Making
How to make dolls
Sponsored links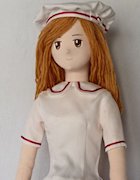 Basic doll making
Tall boy doll
1/2 girl doll
Kimono doll
Mermaid merman
Nekomimi doll
Life-size baby doll
Easy dolls
Anime dolls
Christmas dolls
Stuffed toys
Privacy policy