Basic doll / Underwear
If you make brassiere, downsize 1/2 girl's bra.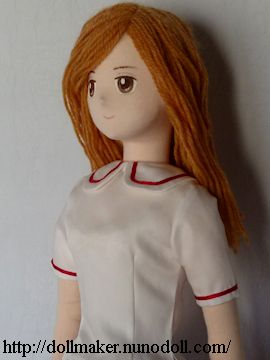 Pants
Cut the cloth with 0.5 centimeter margin.
I used stretch cotton and stretch lace.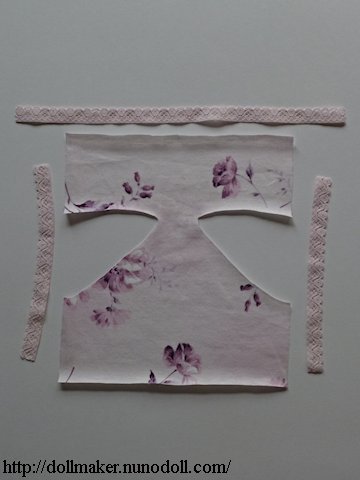 Fold the margin of hem outside or inside.
Stretch the lace, and sew it to the hem.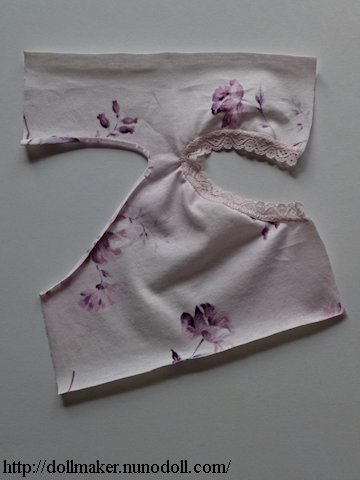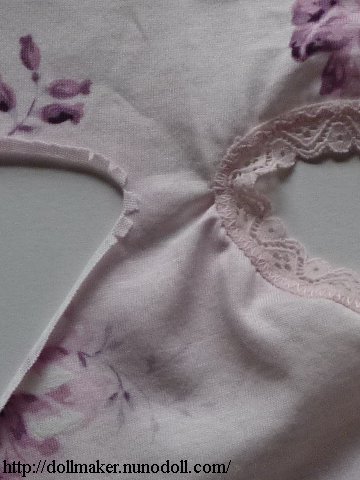 Sew up the sides.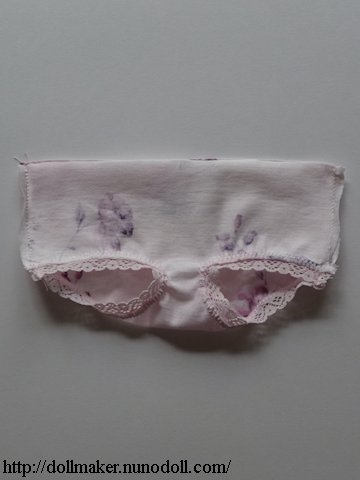 Sew the lace on the waist.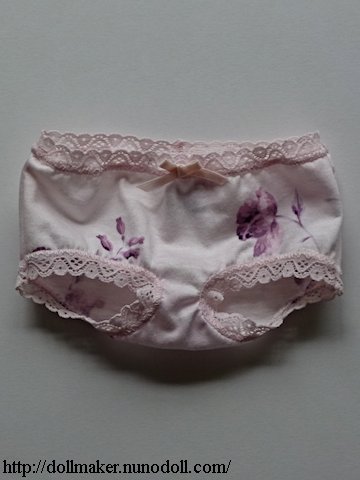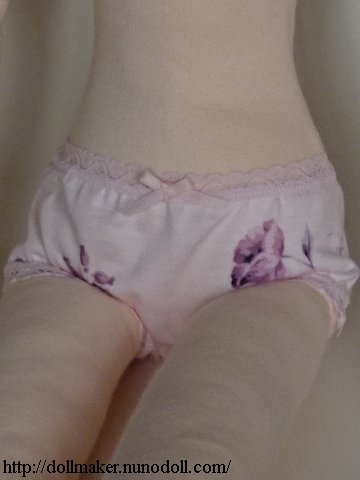 Other materials.
Panties of no-stretch cloth need elastic strings at the waist and groin.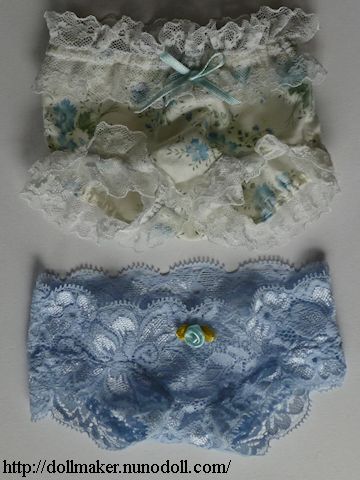 Slip
Cut thin cloth in 50cm width × 25cm length.
Cut laces.
The narrow stretch lace becomes shoulder straps.
Wider stretch lace is for the chest.
Non stretch lace for the hem.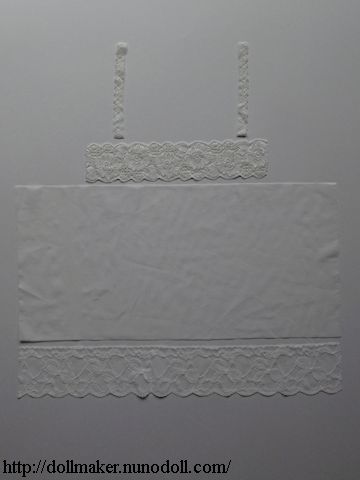 Sew the lace to the bottom.
Sew the stretch lace to the upper.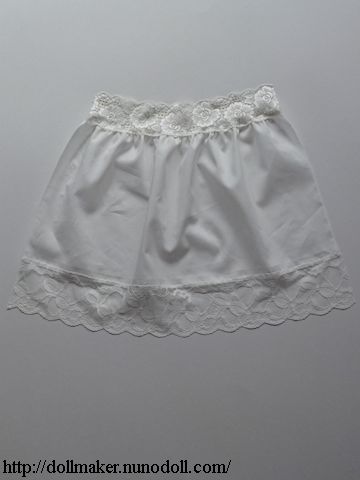 Fold in two and sew up. The seam is back.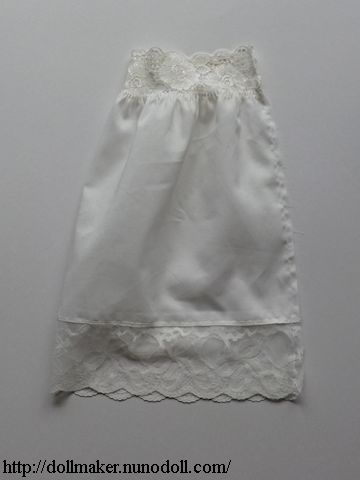 Gather stretch lace at the front.
Sew a ribbon.
Sew narrow lace to wide lace.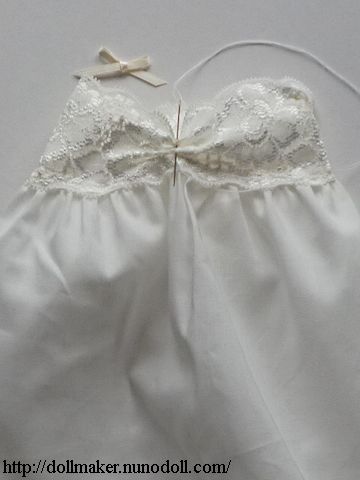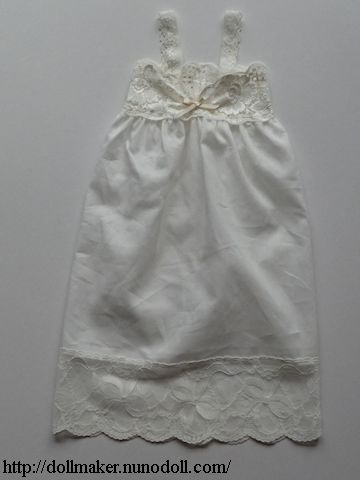 You can make it in any length.