Basic doll / Drawers and corset
Underwear for white dress.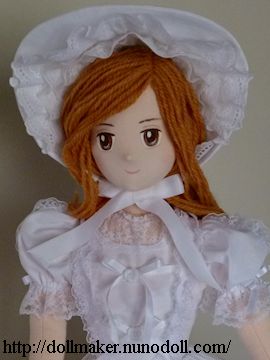 Drawers
Pattern of drawers is short leg. You should lengthen it.
Cut cloth. Seam allowance is 0.5cm.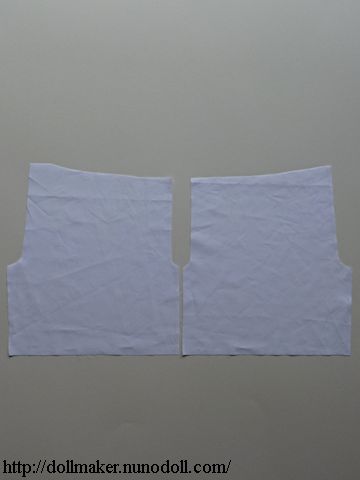 Attach lace.
Sew up the length of leg.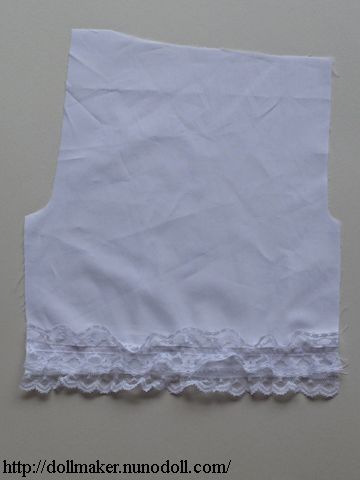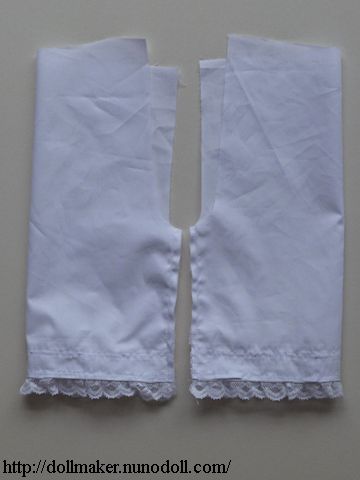 Sew up the rise.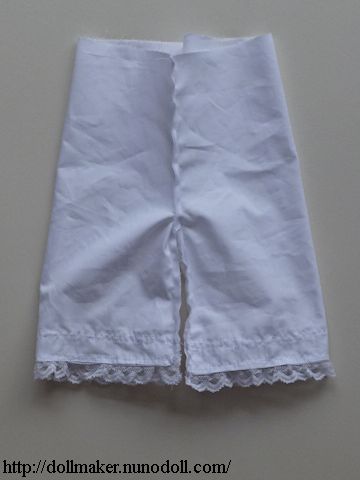 Make the waist three folds, and stitch.
Pass a elastic tape through the waist.
Pass thin elastic strings through the hems.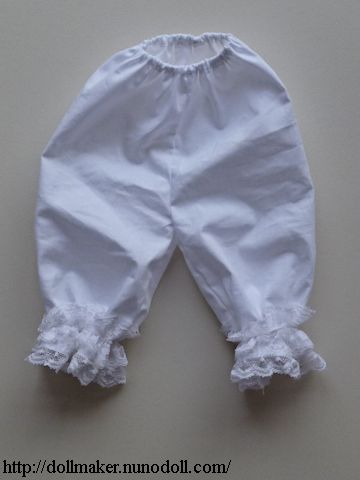 Corset
These corsets cannot shape up the body.
Cut cloth. Add margin except top and bottom side.
This cloth is stretch a little and thick just a little.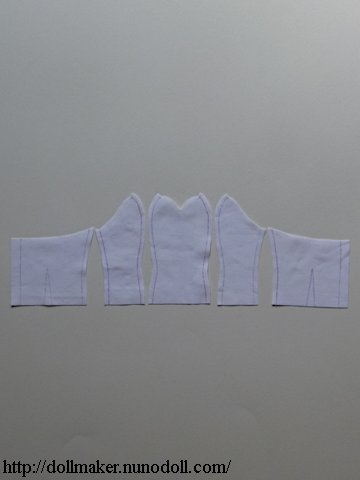 Sew darts. sew up sides.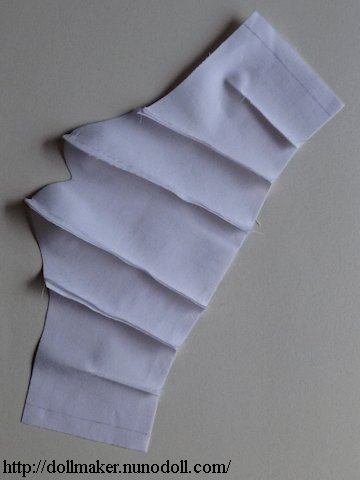 Stitch on the margin.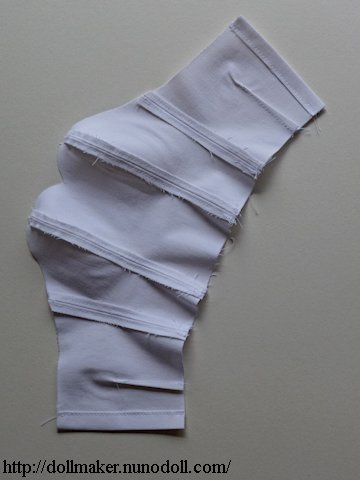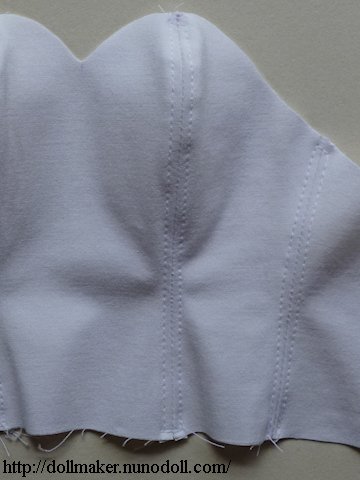 Sew lace to on the hem.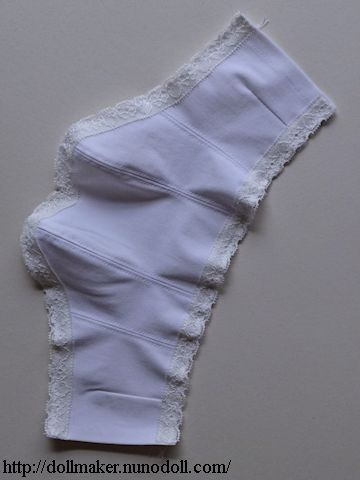 Sew lace on the opening of back.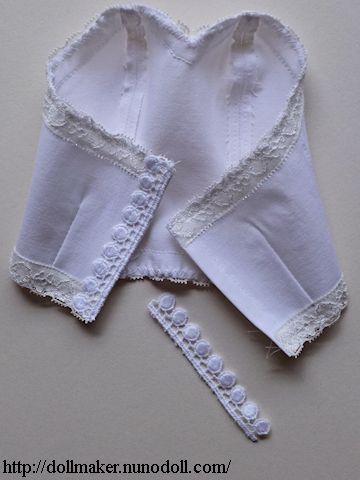 Lace up a string.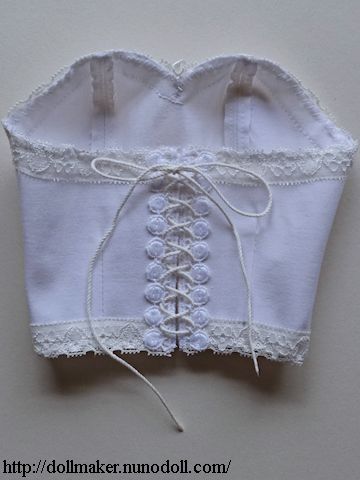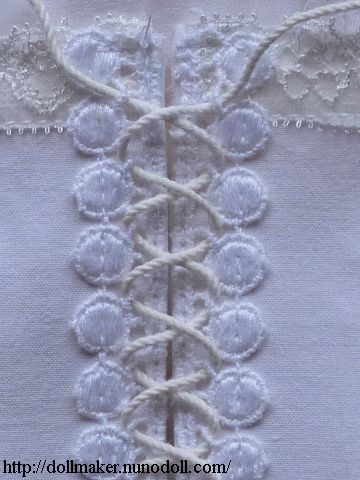 You can make eyelets. But using holes of the lace is easier.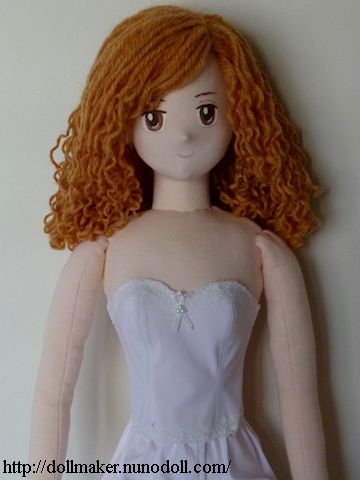 Corset, drawers and socks.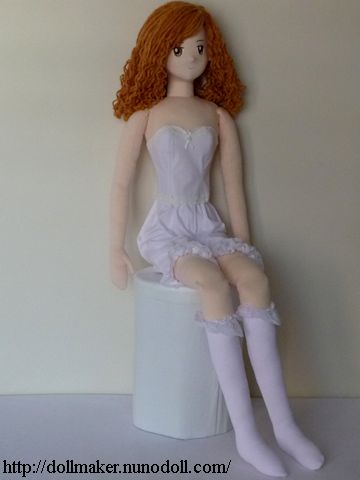 This is made of non-stretch sheer lace.