Basic doll / Legs
Stuff with polyester fiberfill solidly and smooth.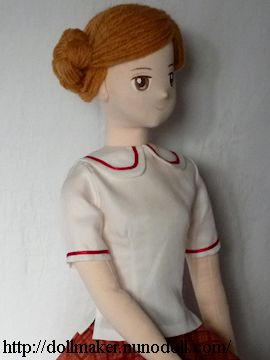 Sew the base of feet
Draw the pattern to the double cloth.
Sew both sides (A-a-B and C-D).
Don't sew the knee (A-C) nor toe (B-D).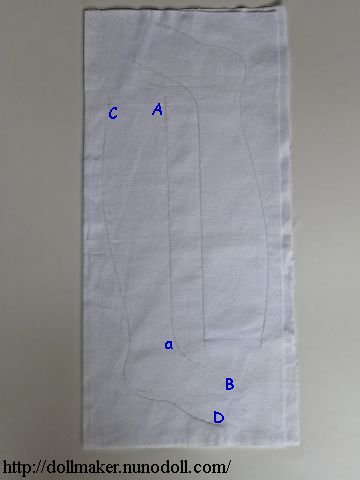 Cut out with 0.5 centimeter margin.
Notch on the margin of the ankles.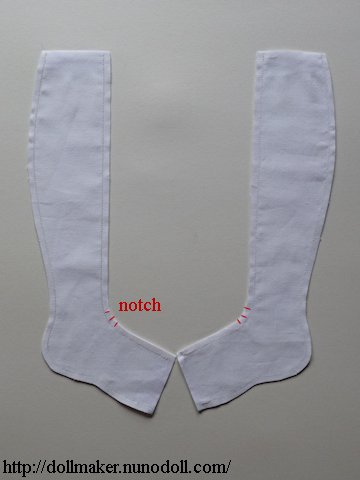 Spread the margin of the toe and fit on seams.
Draw the line of toe.
Distinguish the right and the left.
Sew the toe and cut off extra margin.
Turn inside out.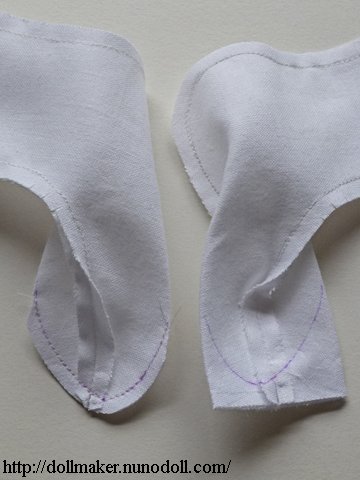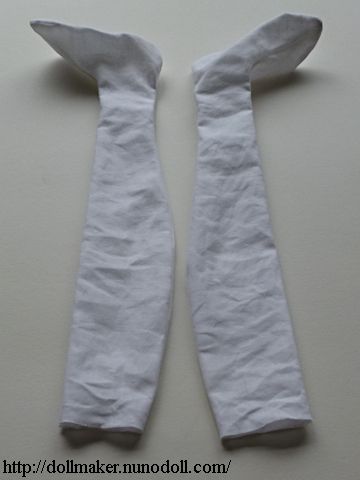 Stuffing
Stuff with polyester fiberfill.
Stitch the opening of the knee with a thick thread.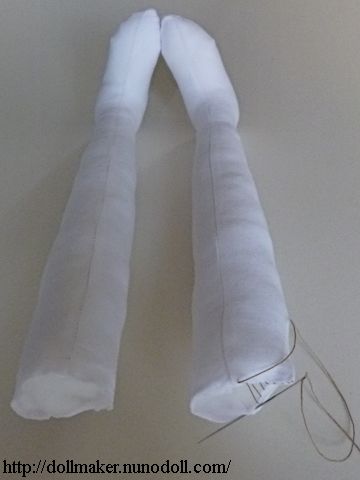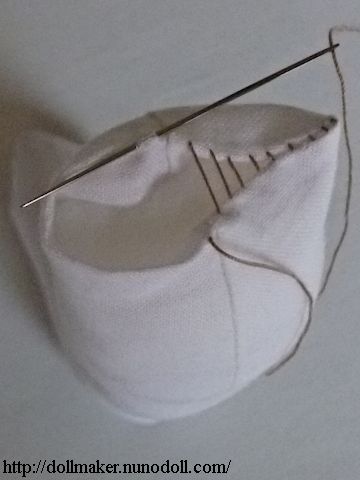 Stuffed legs.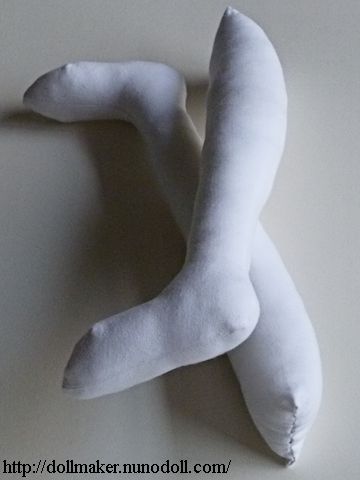 Join
Stitch leg to thigh at the sides with a thick thread.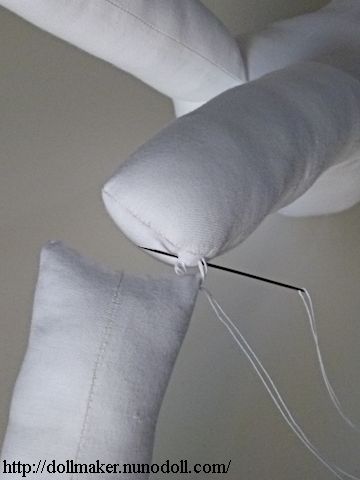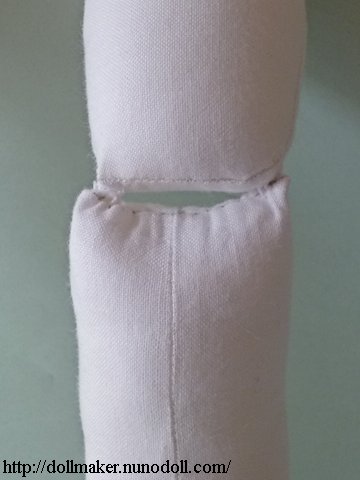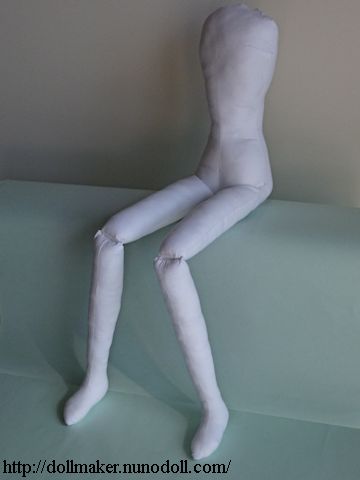 Covering
Fold the stretch fabric, and draw the pattern of leg cover.
Sew the back line. It doesn't contain the margin.
Cut 0.5cm outside of the seam.
Turn inside out.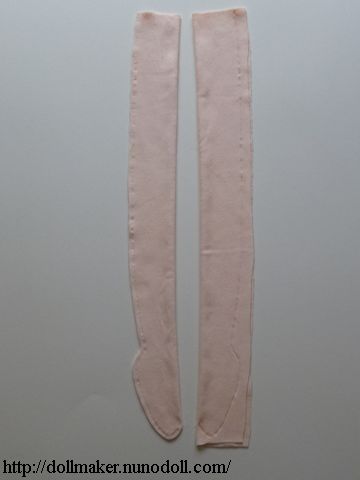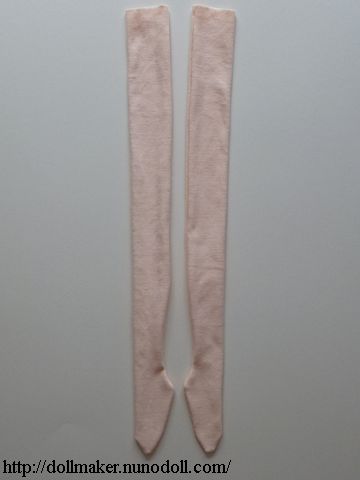 Cover the base of leg.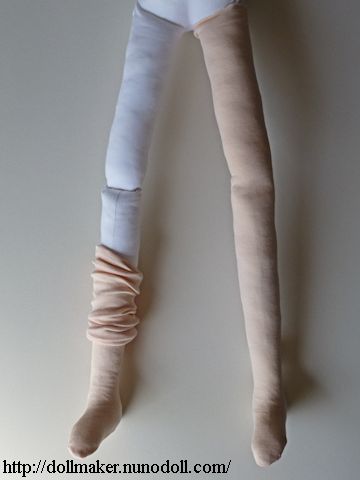 Stitch the hem to base.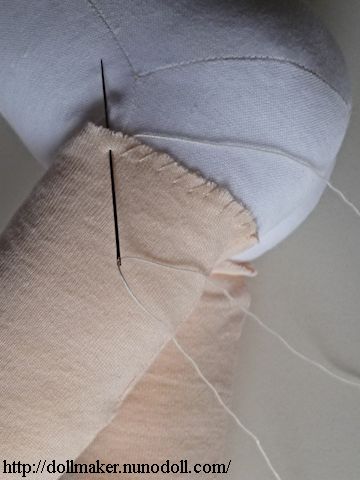 Plus knee
She has dented knees although Tall boy's are roundish.
If you like small effort, attach simple knees.
Wrap a ball of cotton batting with stretch fabric, and stitch.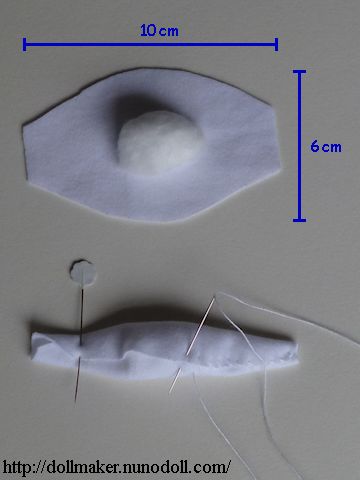 Make it a ring.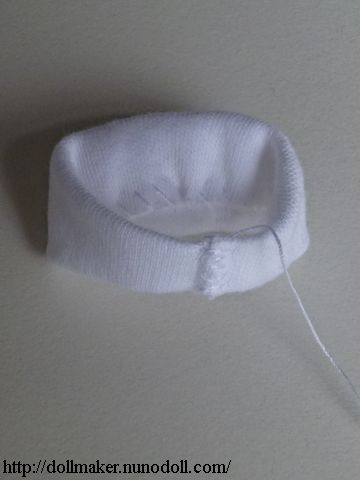 Put it on the knee, and stitch at the back.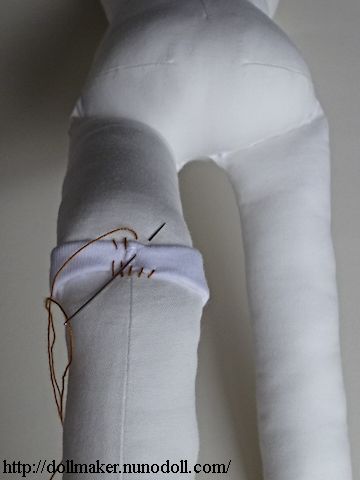 At the front, stitch only upper side.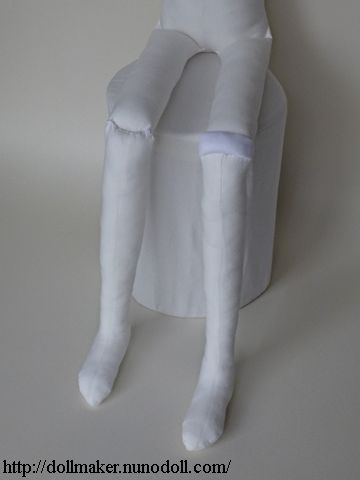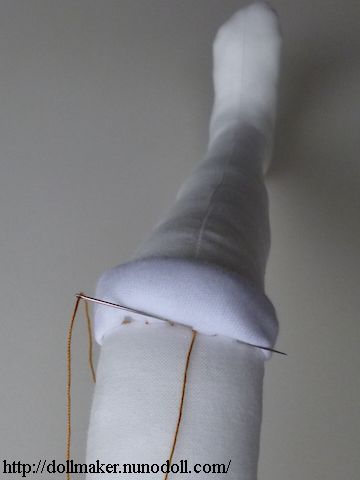 Covered.